Kaduna State government today relaxed the 24-Hour curfew imposed on the state Tuesday evening after hoodlums hijacked the fuel subsidy protest in the state.Government will now allow movement between 1p.m and 5p.m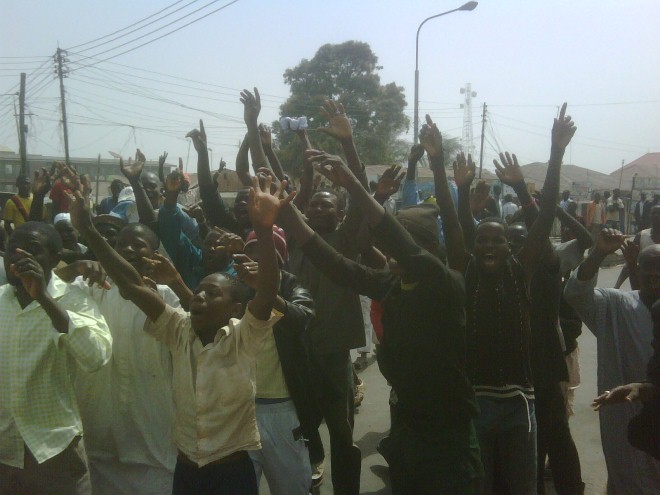 In a statement issued this afternoon and made available to P.M.News , government said the review followed the return of the normalcy in the state.
The move came as hundreds of residents defied the curfew today and staged protests over the removal of petrol subsidy by the Abuja government.
However, the Kaduna Police Commissioner , Ballah Nasarawa warned that the police would not allow processions, protest or public gathering the time allowed for free movement.
Nasarawa further cautioned the citizens against taking laws into their under guise of protest and them to remain calm and law abiding.
Before the announcement, anti-fuel-subsidy removal protesters poured onto the streets, in defiance of the curfew.
They chanted slogans such as " Curfew is an attempt to stop protest," Yakowa can't stop us," and " it is our right to protest".
Despite the heavy presence of armed soldiers and other security agencies at major roads junctions as well as areas identified as flash points of possible violence, the protesters walked through security check points.
The protesters who occupied Tudun-Wada , Rigasa roads and Ahmadu Bello Way insisted they will continue to embark on street protests until the federal government reverts to the 65 naira pump price for Premium Motor Spirit popularly know as petrol.
—Femi Adi/Kaduna