Facts have emerged on how the Nigerian economy loses over N50 billion yearly to counterfeit and substandard products.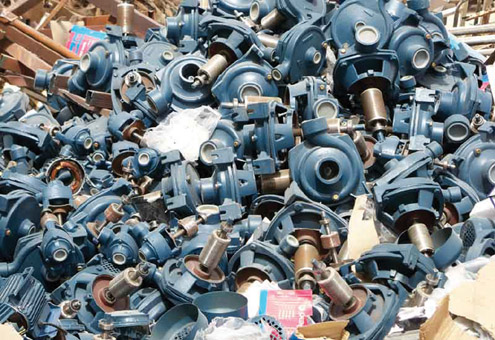 The Organised Private Sector, OPS, and the business community made the revelation in a two-page communiqué on how to make the new SON Conformity Assessment Programme, SONCAP, work.
They called on the Federal Government to return the Standards Organisation of Nigeria, SON, to the ports.
The new SONCAP regime will become operational by the end of this month.
Few months ago, the government ordered SON and four other agencies out of the ports.
In the communiqué, the OPS said the removal of SON officials from the ports is a big challenge in the fight against importation of substandard goods.
"Nigeria loses over N50 billion annually to substandard, counterfeit and fake products. The new SONCAP regime will achieve optimal performance in the clearance of cargos at the ports and halting the entry of unwanted products into the country if government returns SON back to the ports," they said in the communiqué.
They recommended that SONCAP should be integrated into the Nigerian Customs Service (NCS) Automated System of Customs Data (ASYCUDA) while goods arriving at Cotonou Ports destined for Nigeria should stay in their freight containers and move under Customs transparent procedures to Nigerian borders; Government should pursue the enforcement of product standards in all ECOWAS countries.
The communiqué said, "The overall level of compliance of importers with government imports regulations is poor. Some importers specifically request manufacturers abroad to make products to their own inferior specifications in an effort to decrease their costs and maximize profit without concern for safety and performance. Some importers have worked tirelessly to circumvent SON's requirement through our land boarders."
Manufacturers Association of Nigeria (MAN) was requested to update its database of members and forward same to SON. Importers were requested to make use of technology to access SON's regulations and requirements for imports.
They said further in the communiqué that manufacturers, importers and consumers are critical stakeholders in ensuring that SONCAP works, hence they should embark on neighbourhood watch and offer intelligence report.
"All laboratories performing tests required for product certification should be audited and accredited by the SON and not Programme Management Companies, PMCs. SON should ensure that PMCs verify quality of imports before shipment. PMCs should then be held responsible for any substandard products certified by them. SON should send alert on test results to consignees with clear description of areas of failure. HS codes should be introduced in the operation of the SONCAP Scheme. Quality of products should be inspected before shipment is done," they said.

Load more