President of the Nigeria Olympic Committee, NOC, Engr. Sani Ndanusa, has urged the National Sports Commission, NSC, and other sports stakeholders in the country to establish more sports academies in order to secure the nation's future in sports.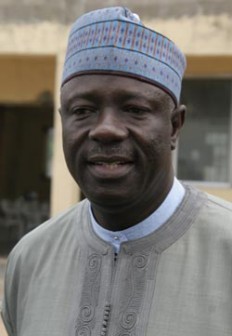 Ndanusa, who is also the President of Nigeria Tennis Federation, NTF, said it is necessary for the nation to establish more sports institutions to discover and nurture talents. He said that the nation is far ahead in terms of talents discovery, but faulted the way such talents are groomed.
"The focus should not be only on football, but all other games should have their standard academies," he said.
He, however, called on the government to put in place a conducive atmosphere for the private sector to partner with federations in developing the existing sports academies and establishing more for the development of sports in the country.
He said the input will bring honour to the nation in the sports circuit around the world.
—Olusegun Abidoye

Load more