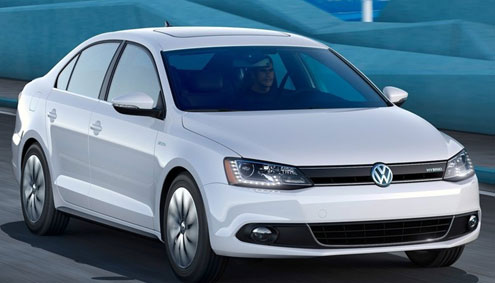 Volkswagen Group boosted global vehicle sales to above 8 million for the first time in 2011, passing Toyota Motor Corp. and edging closer to world sales leader General Motors Co. VW Group increased worldwide vehicle sales by 14.3 per cent to an all-time full-year high of 8.16 million, the automaker said in a statement. Europe's biggest automaker was helped by strong growth by record annual sales at its VW, Audi and Skoda brands.
VW aims to reach annual sales of 10 million by 2018 to become the world's top-selling automaker. GM has not yet reported its 2011 sales, but analysts expect the U.S. automaker sold about 9 million vehicles based on projections from the first three quarters. Toyota estimated that its global sales, including the Lexus, Daihatsu and Hino brands, fell by 6 per cent to 7.9 million in 2011.
VW brand sales grew 13 per cent to 5.1 million units last year, driven largely by gains in China, the U.S., Russia and India. Audi sales increased 19.2 per cent to 1.3 million, boosted by growth in China and the United States. Skoda sales were up 15.3 per cent to 879,200, helped by strong growth in India, China, Germany and Russia. Sales at the Seat were up 3.1 per cent to 350,000. VW Group sales increased by 19.1 per cent to 650,000 in December compared with the same month in 2010.

Load more