The much touted battle for the Peoples Democratic Party, PDP, governorship ticket in Cross River State between incumbent, Senator Liyel Imoke and erstwhile chairman of the party in the state, Mr Soni Abang, ended in no contest Monday as Imoke thoroughly trounced Abang in the primaries.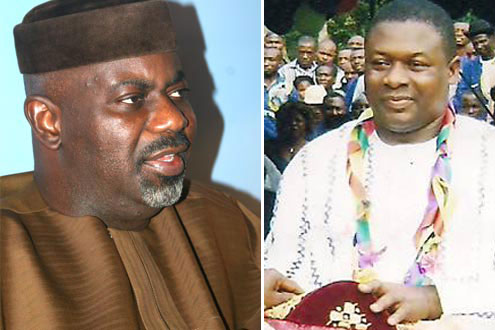 Announcing the result at the U J Esuene Stadium venue of the election at about 4. 30 p.m Monday, Senator Ahmed Sana, the Returning Officer for the election, said Imoke polled a total of 737 votes to Abang's 3 votes, while 5 were declared void.
The primaries which was held on local government basis saw Imoke polling nearly hundred percent votes in almost all the local government councils.
In Abi which is Imoke's local government council, he polled 38 votes while Abang got none.
In Akamkpa 40 votes went to Imoke while Abang again had none. In Biase Imoke polled 44 votes and in Calabar Municipality and Calabar South 41 and 51 votes went to Imoke respectively while none went to Abang.
Abang managed to score 2 votes in his home council of Boki while Imoke humbled him there with 34 votes and in neighbouring Ikom where Abang had one vote, Imoke had 48.
In the northern senatorial district comprising local government such as of Yala, Ogoja, Obudu, Bekwara and Obanlikwu, Imoke had 52, 43, 41, 41 and 44 votes respectively, while Abang polled no vote there.
The U J Esuene venue of the election erupted into a carnival scene as the delegates went into a dance session to herald the outcome of the election which many had feared would see Abang in a strong showing.
Imoke, who from the outcome of the result, has become the candidate of the PDP for the April election, said he was excited with the support from the people in what he called first phase and called on them to remain resolute in the next phase which is the election proper.
Obviously referring to Abang's contest, Imoke said where he comes from (Abi) it was an abomination for a child to challenge the father to a battle. Perhaps that accounted for the thorough thrashing of Abang.
Mr Donald Duke, former governor of the state, whom many suspected was behind Abang's ambition, was present at the election venue, though he had earlier quit PDP.
—Emma Una/ Calabar

Load more