The camp of those that have endorsed Edo State Governor, Comrade Adams Oshiomhole, for second term has increased with another group backing him for the July 2012 governorship election.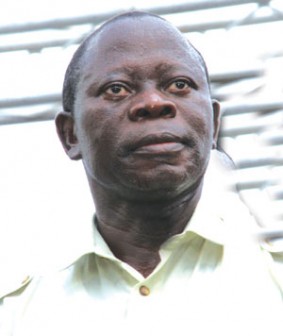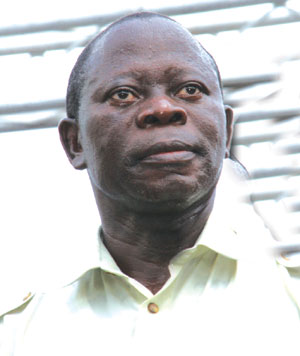 A group is known as Committee of Concerned Authors for Oshiomhole (COCAO).
In the communique endorsed by its state chairman, Comrade Igbotako Nowinta, after its inaugural general meeting in Benin City, Wednesday, COCAO pointed out that the resolve to endorse Comrade Oshiomhole for a second term was borne out of a careful consideration of the monumental achievements of the Oshiomhole administration in the state in the past three years.
"Given the unprecedented urban renewal programme of Comrade Oshiomhole and his assiduous commitment to the development of Edo State in other sectors, common sense dictates that he should be returned as governor come July 2012," the group asserted.
COCAO resolved also to utilise its professional and intellectual capacities to support the governor in his bid for a second term in office.
They commended the governor for rolling out a number of palliative measures amongst which they said is the suspension of all forms of levies in both public primary and secondary schools as well as the drastic reduction of tuition fees paid by both full and part time students at the state owned Ambrose Alli University.
They believe this will cushion the effects of the removal of subsidy on petrol by the Federal Government.
—Yomi Obaditan – Benin City
Load more