Renowned economist, Professor Samuel Aluko, is dead. Aluko, 82, died this morning at the Royal Victoria Infirmary, Newcastle, United Kingdom after a brief illness.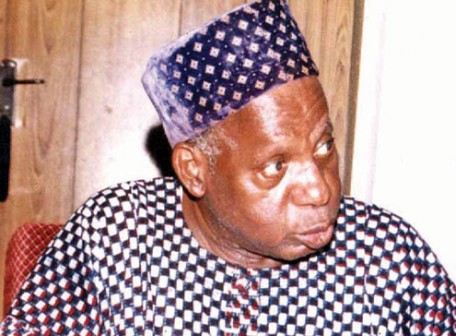 Aluko was one of Nigeria's greatest scholars, critics and economists. He was a member of the economic think tank of the Action Group between 1962 and 1966 and contributed immensely to the growth and development of the Western Region during which great monuments like the Western Nigeria Television, Liberty Stadium, Cocoa House, housing estates and durable roads were built. He also served the General Sani Abacha regime as chairman of the National Economic Intelligence Committee with direct responsibility for monitoring of the federal governments's capital budgets. Out of government, the economist was a vocal critic of government's economic policies and their implementation.
A self-made achiever, Aluko studied privately to obtain a Second Class honours degree in Economics from the University of London. He later went on to obtain a doctorate degree from the London School of Economics. Born on 18 August 1929, he attended St. Mary's School in his home-town, Ode-Ekiti before proceeding to Christ's School, Ado-Ekiti. He started his working life as a secondary school teacher and was Principal of Zik's College of Commerce, Sapele, and Vice-Principal, Lagos City College, Lagos.
He was lecturer, University of Ife (now Obafemi Awolowo University), where he was the first dean of the Faculty of Social Sciences and the University of Nigeria, Nsukka. He was at various times economic adviser to many governments.
Speaking with the P.M. NEWS this morning, his son, Professor Mobolaji Aluko described the late economist as a great nationalist and patriot who was not happy with the state of the nation and expressed his great worries about it until he died. He also described him as "the greatest father one can have." To Mobolaji, the late Aluko was "a great father to his children and a wonderful husband to his wife."

Load more