Nigerian artistes Banky W and WizKid lead other top African artistes like South African rapper L-Tido and Bonie from P-Unit (Kenya), who have been commissioned to write and perform the title track for Shuga: Love, Sex, Money, the MTV Network drama series set in Kenya.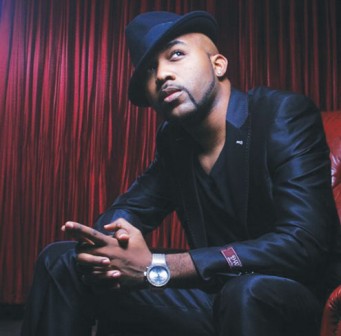 Titled Shuga, a genre-defying Afro-Hip Hop-R&B-Soul-Pop hybrid has been commissioned by MTV Networks Africa in association with The MTV Staying Alive Foundation, PEPFAR (The U.S. President's Emergency Fund for AIDS Relief), The Partnership for an HIV-Free Generation (HFG) and the Government of Kenya as part of a ground-breaking multimedia campaign to spread the message about responsible sexual behaviour and tolerance.
Nigerian music video director, Clarence Peters has equally be chosen and is already in Kenya to record the music video for the track featuring all the artistes. Other artistes to feature in the atmospheric soundtrack to Shuga include Camp Mulla, Flavour, P-Square, Wyre, STL, Madtraxx, J Martins, Sasha, Stella Mwangi and many others.
The title song will debut on MTV Base (DStv Channel 322) on 14 February and will be available for download free of charge on the Shuga website, www.shuga.tv.
Banky W and WizKid are also making cameo appearances in the TV drama alongside Nairobi-based Nigerian singer Ikubese Emmanuel (a.k.a. 9con) and Kenyan singer Avril.
Shuga was filmed on location in Nairobi and Malindi, Kenya between August and September 2011. The red carpet premiere of Shuga will take place in Nairobi Friday 10 February, while the series begin to be aired on MTV Base (DStv Channel 322) from 14 February. This will also be followed by a half-hour discussion featuring the Shuga cast, public health experts and youth, to be broadcast on 27 March 2012.
The series is being offered rights-free to other broadcasters around the world in order to spread the message about responsible sexual behaviour and tolerance.
Living with HIV, stigma, rape, high-risk sexual behaviours and multiple concurrent partners are just some of the important topics covered in Shuga.

Load more