Top record label, Grafton Records, has revealed its latest act, Mr 2Kay who is about to take over the Nigerian music scene with his unique style of street music.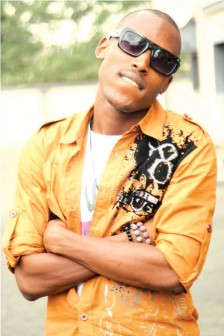 The label known for mentoring and developing raw African talents in Nigeria especially those in Port Harcourt, Rivers State, has equally concluded plans any moment from now to release 2Kay's debut album titled Waterside Boy. The album features some of Nigeria's top artistes like Duncan Mighty, Rugged Man, Lyrical, Double K, Big Mouth, Valo among many others.
2Kay's debut single, Run This Town had scored major success across the Niger Delta and the South South. His plans to make a mark with his music on the Nigerian music scene spurred him to get the region's highest selling artiste, Duncan Mighty to work with him on a remix of the song called We Run This Town.
His follow up single called Waterside Boy established him as one of Port Harcourt's Next Rated artistes getting him attention from music lovers and the media. He performed in major concerts that held in Port Harcourt and neighbouring cities.
Born Abiye David Jumbo, 2Kay has had his fair share of the hardship of life and sees himself as a motivational artiste who gives hope to struggling youths through his music. He grew up in the rough areas of Port Harcourt, but attended Community Secondary School, Bonny Island.
He later gained admission into the University of Port Harcourt, but he had to drop out as he ran out of funds and decided to finally pursue his true love —music.
With a strong passion and objective to make his music known, he attended various talent hunt competitions hoping to "catch the eye" of a producer or a label. He finally caught the attention of Tonye Ibiama, CEO, Grafton Records at a competition that selected local acts that would perform at the 2009 Bonny Beach Carnival.
2Kay is seen as the hope of the youths from the ghetto as he was once part of that life and is now aiming to reach the highest point of his career.

Load more