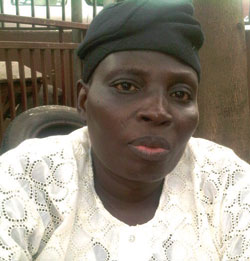 The second inauguration ceremony of the Yoruba Video Film Producer/Marketers Association of Nigeria (YOVIFPMAN) was held on Thursday, last week, but the event was almost disrupted by some aggrieved members of the association.
The aggrieved members, NollywoodReel gathered, queried the exclusion of the association's elected General Secretary, Tunji Ojetola, from the YOVIFPMAN brochure.
The exclusion of Ojetola's name and picture, which allegedly has a political undertone, was said to have infuriated some members of the association. It took the prompt intervention of some peace makers and Ojetola himself to calm the members.
It was further gathered that before the inauguration, Ojetola had misunderstanding with the association's board of trustees, so his loyalists believed that the omission of his name and picture on the brochure was intentional.

Load more