President of Nigeria Olympic Committee, NOC, Sani Ndanusa, has said that there is no problem with the National Sports Commission NSC over the setting up of Olympics Advisory Committee by the commission.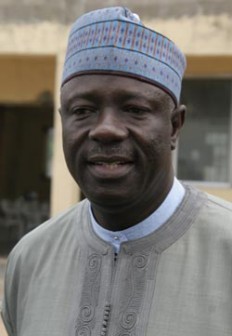 According to the former Minister of Sports and chairman of the NSC, the NOC is prepared to ensure that Nigeria performs creditably well at the 2012 Olympics and they are in good working relationship with the NSC on this noble quest. Therefore, the setting up of the Olympic advisory committee by the NSC is a step in the right direction.
"The NOC does not have any problem with the NSC with the setting up of the Olympic advisory committee. It will not clash with our responsibilities at the NOC. The setting up of the advisory committee by the NSC is to deal with the preparation and participation of Nigeria at the level of the ministry, which has nothing to do with our own functions in NOC. We are working together on the Olympic target," Ndanusa said.
He told P.M. Sports in Abuja that the NOC is determined to prepare a conducive atmosphere for the Nigerian athletes at the 2012 London Olympics in order to perform well among the world best at the games.
"We hope that Nigerian athletes will do better at the Olympics. We at the NOC are determined to give the athletes everything that will make them do well at this year's Olympics." He added.
—Francis Achi/Abuja

Load more