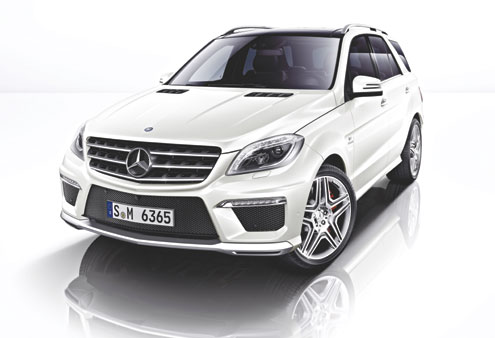 The fact that the new M-Class is as fuel-efficient as the economical saloon cars displaying the Mercedes star makes the all-wheel-drive model even more desirable.
A range of state-of-the-art engines and extensive BlueEFFICIENCY measures lay the foundations for outstanding energy efficiency.
In a recent correspondence to the media, Mr. Mirko Plath, Managing Director of Weststar Associates Limited described the M-Class as another masterpiece from Mercedes-Benz.
According to him, the new M-Class represents the embodiment of the Mercedes-Benz holistic safety concept of Real Life Safety, which is derived primarily from what happens in a real accident situation.
The extremely robust occupant compartment of the M-Class, together with the front and rear deformation zones, forms an effective basis for the occupant protection system.
Up to nine airbags, activated on demand in accordance with the accident type and accident severity, can reduce the loads exerted on the occupants.
For Nigeria, the new Mercedes-Benz ML350 and ML500 V8 will be available with fuel reduced engine technology. Mercedes-Benz may be the answer to fuel price increment in Nigeria.

Load more