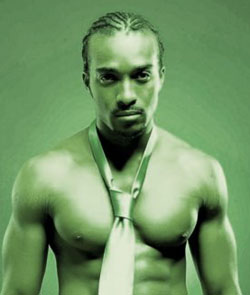 Former Mr. Nigeria, Bryan Okwara, has described the production of the TOBI, a Nigerian movie shot on the streets of New York as a remarkable feat for the producer, Emmanuel Ijeh, and the nation as a whole.
Okwara who has featured in other movies noted that Nigeria is gradually getting in the big picture, adding that there is still so much to do in the realm of production and quality. But one fact that Okwara and very many Nigerians would attest to is the wind of change that is blowing in the nation's movie industry in recent times.
The movie, TOBI, which has as its lead stars Chet Anakwe, Mark Williams and Chisom, explores the consequences of what happens when 21-year-old Tobi (Mark Williams) bows to the dark side of gang pressure. In a flash, a seemingly morally upright young man gets caught in a web of violence, guns, bloodshed, drugs, parental expectations and conflicting voices in his head. Interestingly, the bond of brotherhood also stretches the thematic window of choices and sacrifice.
Through this movie, the director, Bethels Agomuoh, further bridges the gap between the Nollywood and Hollywood by shooting a Nigerian picture in the United States with a healthy blend of American and Nigerian cast.

Load more