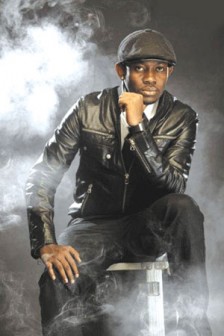 Following the success recorded by his international collaborations with Fally Ipupa and Cabo Snoop, Nigeria's Justice Okey Martins, popularly known as J. Martins, has concluded plans to release his third album on Monday 26 March 2012.
Titled Selah, the 12 tracker will be marketed by T-Joe.
Speaking on the title of the album, which is a Hebrew word meaning 'stop and think,' J. Martins said the album will raise the bar of music in the continent, adding that he intends to begin the campaign from his fatherland, Nigeria.
"You see, if you travel around the world, you will realise that music has gone beyond the noise most people make with their productions here. The bar has been raised. So I believe it is time for us to stop and think on ways to up our game," J. Martins opined.
Meanwhile, before the album hits the shelves in March, the Oyoyo crooner will drop the video and audio of a single titled Fine Fine Girl next week. The video of the song was shot by expatriates in three countries, France, Ivory Coast and Angola.
Other tracks in the album include Ereke and Good Tyme. The album concert will hold later in the year.
— Bayo Adetu

Load more