Former Minister of the Federal Capital Territory, FCT, and chieftain of the Congress for Progressive Change, CPC, Nasir el-Rufai has declared that he will not to run for the presidency in 2015.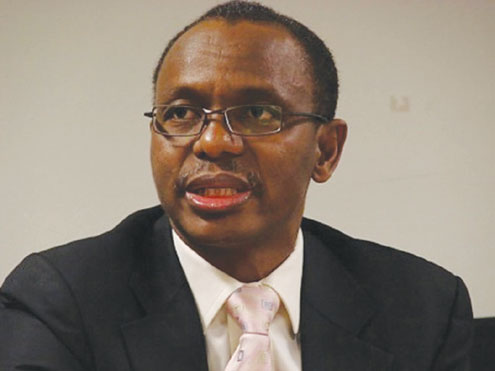 El-Rufai who disclosed this during a twitter chatting session with his fans yesterday evening, during which he also answered questions on a number of topical issues on the economy and the polity added that becoming president is not in his immediate plans.
The former minister who identified stable electricity supply as his top priority if he were president, declared that it would be impossible to achieve the target of 9,000 mega watts (MW) of electricity generation capacity by the end of this year as promised by the Minister of Power, Bart Nnaji.
He said he had no regrets whatsoever serving under the Olusegun Obasanjo administration, adding that there was no decision he took while in office that he would not take again given similar circumstances and opportunity.
On whether the Federal Government's policies were capable of putting Nigeria on the path of sustainable development, el-Rufai simply responded with "NO".
"…things are not improving as they should…", he noted in response to a question by Mohammad Haladu (@mhaladu) who wanted to know how the former FCT Minister sees Abuja today, in terms of sanitation, shanties and congestion.
He told Othello Othello (@ootelloo) that he would support the clamour for a return to pre-1966 structure of regional government and weak center, as "…it worked….", though in his response to a question by Badru Rafiu (@badru75) he described the call for a sovereign national conference (SNC) as "…good idea, wrong noise-makers…", adding "but only the people are sovereign not self-appointed bigots!"
On the paradox of Nigeria being rich while her citizens are poor, el-Rufai told Imran Ayuba Tumba (@ImranDentist) the situation could be attributed to three factors: "bad governance, greed, incompetence…."
—Jamiu Yisa

Load more