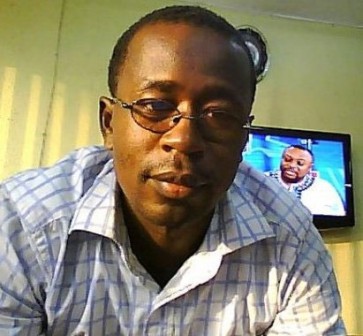 The compound word 'pent-up' means confined, restrained, not expressed, subdued or curbed.
For instance, pent-up emotions or pent-up anger! Today, because those who are neither trained as journalists nor as writers have invaded the social media and the traditional means of mass communication and are peddling lies out of sheer ignorance, I have decided to vent my pent-up anger.
I am highly discombobulated (if I am permitted to use that word again) that some people have been writing that the foreign media are always painting Africa black. That foreign journalists and their pay masters deliberately go for negative stories about Africa at the expense of positive ones. And that all we read in the newspapers is negative, thereby they are advising people, their kind, to go for good news and stay off the traditional media.
This, to me, is a malarkey, a hogwash, a balderdash or to use their word, a nonsense.
The truth is, whether in P.M.NEWS in Lagos, Southwest Nigeria, where I am typing this, or in The New York Times in New York, America's business hub, journalists always go for important and recent events.
In reality, important here means, what should be praised, what should be condemned, what is unusual, what is extraordinary, what viewers, listeners and readers are interested in, what they want to spend their money on.
And even though journalists are the watchdog of the society, they are also in business to make money.
And so, they balance between what is important and what the audience would like to spend their money on! They do this with a limited space and time! They have to choose what's important, what they deem important based on news values and mix it with what the people want.
The foreign media such as CNN, Fox news, BBC, Al-Jazeera or The New York Times (the world's best newspaper), are already extremely busy with international news, news that their audience would like to read or see.
And when it comes to Africa, they just focus on what is important, and it's important for them to highlight hunger in Somalia or revolutions in Egypt and Libya, or the fall of a dictator, than to show Africans having fun on a beach in Victoria Island, Lagos, when millions are stuck in squalor and go to bed either hungry or badly fed! And in so doing, they draw the attention of the international community to those they should help.
In Africa, the media mix what people want to read, (like one bigoted stone-age singer proposing to one of his lovers) and what is important (like a boat capsizing on the Lagos Lagoon killing ten school children).
Even here, there is little time or space to show people eating rice in Ajegunle, a Lagos ghetto! Finally, my answer is, we highlight negative things because they must not be. They must not be allowed to continue.
Because there is a perpetual war between the forces of evil and the forces of good. Because we want good to prevail. Because we want to move the society further, because someone has to do it! Because, we don't choose to avoid it by highlighting inconsequential "good news".
We don't look the other way when evil is taking place! Well, "if I have said it, that's how it is"
•Simon is a Senior Correspondent for P.M.NEWS. He wrote in from Lagos. E-mail: [email protected]

Load more