Akhigbe Iziren, an indigene of Edo state was the University of Lagos' overall best student at the institution's convocation ceremony held recently. He is from a family of seven and the third of five children. He briefly attended Lara Day Nursery and Primary School then later St. Louis Catholic Private School before heading to Federal Government College, Ibiolo, Edo State. Akhigbe later enrolled to the Yaba College of Technology (YABATECH) where he obtained an OND and HND before taking direct entry to study at UNILAG in 2008. He speaks about his humble academic beginning and other things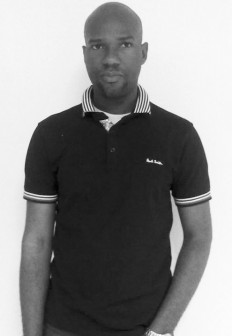 Were you admitted the first time you wrote UME?
The first time I wrote UME, I scored 200. I'm not going to find any excuses, but I think it was due to my ignorance of the right way to read something I didn't learn until my HND days. In secondary school, I was the kind of person that would not read too much after class because I knew what the teacher taught would come out in the examination, and yet I passed. However, on getting to the higher institution, I found out that it was a different ball game. I used my secondary school notes to prepare for my first UME. It was a disaster, because unlike private schools, where you are taught everything you need, federal schools only prepare you for internal examinations.
How many times did you write UME?
I wrote UME three times and the highest I scored was 230, so I decided not to write it again. It so happened that the year I got 230, the cut off the previous year for Mechanical Engineering was 230. I thought my result was okay only for to find out the cut off had gone up to about 270. After this, I decided to put UNILAG out of my mind and pursued my National Diploma. While I was doing this, I heard UNILAG accepted Upper Credit for candidates to enter year Two. I thought I would never get into UNILAG because when I finished with Upper Credit, I heard that UNILAG required a distinction. I still gave it a shot with no success.
How did you eventually get into the University of Lagos?
There was this guy in my ND class whose notes I usually read. I noticed that everybody in the class used his note to read for exams. He was the kind of person that while most people read, would be busy solving past questions. So I said okay, if he can do this let me try it, then I found out that writing my note is like my first time of reading. When I read, it then stuck. So I learnt how to read at Yabatech. I finished my HND with a distinction and that was what UNILAG required for Direct Entry. So, that was how I got into 300-Level.
Why did you choose to study engineering?
My parents gave us liberty to choose what we wanted in life. They never forced anything on us. Although my father is a Civil Engineer, it never influenced my decision to study Engineering. I like maths a lot. If you give me a sentence and tell me to explain it, I would write one or two lines but if you give me maths to solve, I know I can do that in steps. In junior secondary school, I wanted to study mathematics, but I later changed my mind to Chemical Engineering and then to Physics. I did not like biology because it was all about reading and I hated reading. I did not know what to choose between Mechanical and Electrical Engineering as second choice and I'm glad I chose Mechanical Engineering.
You said you do not like reading, how often do you use the library?
Because I had learnt how to read from Yabatech, I just continued the tradition. I wasn't staying in school till my final year so my reading was basically done at home. I read from 7am – 9am in the morning and, after classes, I go back to read for about two to three hours.
So you went from your Maryland home to school every day?
Yes, but I got to school earlier than most people. I get to school between 6.30am – 7am. In my third and fourth years, I was basically reading in Akintunde Ojo Library. So, whenever I got to school and didn't have any classes till 8am, I just went to the library and read till I have classes.
What challenges did you face in school?
There really was not anyone to influence on the other side.
Was it because you were coming from home?
Yes, and also because I had been going to school all my life so who will possibly want to influence me to do what I do not want to? I really cannot say I had challenges. I won't say I made friends quickly, but I found people to read with and I did not bother to read at home because I like my sleep. I sleep early. If I have to read, I read till 10pm and then to sleep. I do not believe in overnight reading. I do all my reading and note writing during the day.
How do you spend your free time?
I love my phone so much. It even got to a point that I gave one of my phones a name. I chat almost all the time, especially before Blackberry came out. I was always online and anyone who knew me knew that the fastest way to reach me was on Facebook. Just send a message and I would reply almost immediately. I also watch a lot of movies.
Who are your role models?
Generally my role model is my Dad. He is someone who is dedicated to his work and to the church, so I just picked on the dedication part of it.
What is your social life like?
I love fun. I love watching movies and I party one or two times.
Is there anything you wish you did while you were still in school?
No, I can't say I had any regrets, because I don't hold on to negative memories.
What was your first year Grade Point (GP) like?
Throughout my stay in UNILAG, I had 5.0GP, except in my 300-Level second semester when I had B in a lab course and that was my only B all through my stay in UNILAG, and my final CGPA is 4.98.
Was there any point in time you thought you couldn't maintain that G.P.?
In the beginning, there were some courses that I did not understand at all. I had no idea what the course were about and it was as if the lecturers were speaking Greek. After reading them a few times and doing a number of collabos, I started understanding the courses. This is where group reading comes in handy.
How do you feel about being the best graduating student of UNILAG for this year?
Well, it's a mixed feeling. I am elated because not only did I finish with a first class, I had the best result in the whole university and I know my mum is very proud. Secondly, I'm scared because people are looking up to me now. They are expecting the best from me, and all eyes are on me to see where I will be in the next couple of years. When there is such expectation on you, you must work very hard.
Where do you see yourself five years from now?
All my life, I have always been a "when I get to the bridge I will cross it" kind of person. I have not really determined where I will be in five years, but at the same time, I won't say I would wait for circumstances to unfold. I think by then, I should be doing my Ph.D.
Do you plan to work with your degree?
Sure, after my Ph.D.
Do you want to do your Ph.D in Mechanical Engineering?
Yes, I intend to. I probably owe this to the encouragement I got from my class mates. Some even said I should come back and lecture and I have given it serious thought but I don't think I will anytime soon. If I were to become a lecturer however, I will start from UNILAG.
Is there anything you will like the school authorities to change in UNILAG?
In respect to Engineering, UNILAG is a university and not a polytechnic. I think we should do more practical, not lab, I mean real practical. For the school, I recommended this once and I will say it again, if UNILORIN could decide not to join ASUU strike, UNILAG can also decide not to join the strike.
What kept you going?
First of all when I entered UNILAG my mum said to me "you always wanted to enter UNILAG, now that you are in, you must come out with a First Class". So, self motivation and the need to make my mother proud were what kept me going. Also, there was a boy in my class, whose first G.P. was 3.8 and for someone to start with that and be on a first class by 300-Level, he must have done a lot of hard work. So I determined within myself that I could do it.
Do you have any advice for the current undergraduates?
Yes. Read all you can, do not be afraid to ask questions if you do not know, and those who think they know should not be too proud to share the knowledge with others because what they think they know might be wrong, and they may need to add or remove something. No man is an island. You ask questions, and if you know you teach others and in the process understand better.
•Culled from UNILAG Sun

Load more