Trial of former speaker of the House of Representatives, Dimeji Bankole over an alleged N 894 million contract scam resumed on Wednesday before Justice Donatus Okorowo of a Federal High Court sitting in Abuja.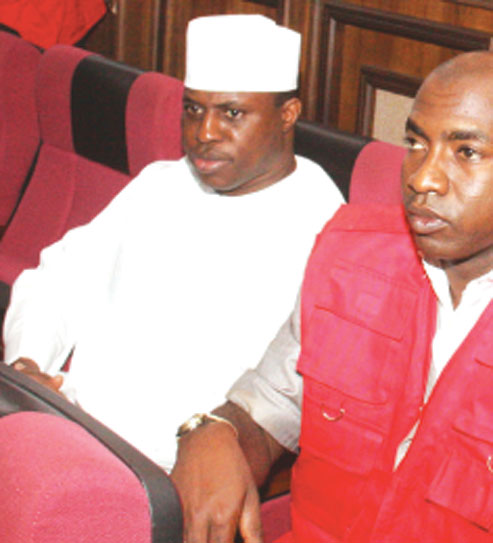 At the resumed trial, a witness called by the Economic and Financial Crimes Commission, EFCC, ASP Ibrahim Ahmed, told the court that the former Speaker awarded contracts to companies not registered with the Corporate Affairs Commission.
He stated that efforts to trace the locations of the companies were futile as the addresses found on the contract award documents purported to belong to the companies were non existent.
EFCC had slammed a 16-count criminal charge on the former speaker which borders on contract inflation to the tune of N894 million.
Bankole had earlier challenged the competence of the charge and told the court to quash the criminal charge brought against him on the ground that the Proof of Evidence did not disclose any shred of criminality against him and that the counts in the charge sheet do not comply with Section 58(4)(a) of the Public Procurement Act 2007 under which he's being charged.
The former speaker also stated that the offence stated in Section 58 of the Act can only be committed by specified persons such as contractors, suppliers and procurement officers and that the former speaker did not occupy any of the said offices, hence he could not be bound by the provisions of that Act.
The witness, who is a serving officer with the anti-graft agency, stated that upon investigating the petition written against the former Speaker by Hon Dino Melaye, that he perused through the documents used by the then leadership in the award of the contracts and found out that contact details of the beneficiary companies were non existent.
He also stated that letters sent to the addresses were returned two weeks later for reason of non existence of the addresses.
The matter was adjourned till 3 April for continuation of trial.
—Nnamdi Felix/Abuja

Load more