Nigeria's fashion promoter and President, Legendary Gold, Lexy Mojo Eyes, has been invited as a VIP Guest speaker at the United Nations Commission session holding in New York on 2 March. He will be addressing a seminar on 'Empowering Creative Rural Women Through Enterprise Development and Global fashion Opportunities'.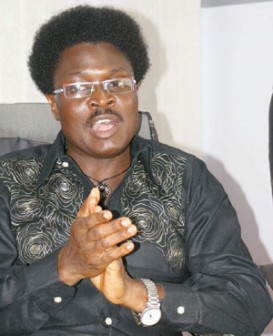 This is coming after the very successful hosting of the Nigeria Fashion Week held between 16-19 November, 2011. The UN seminar is an accredited event run during CSW NGO sessions and it is being co-ordinated by TCF Global, Belmont BEC and BPW International.
TCF Global and Belmont BEC are non-profit community organizations committed to assisting creative micro-small business and empowering women, The seminar will include tips on growing small business, community enterprise development and developing fashion incubators.
—Funsho Arogundade

Load more