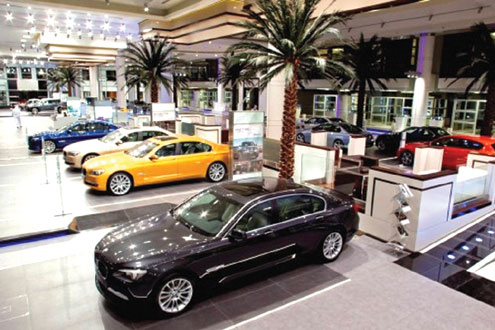 Bigger, better, faster, more. And in keeping in line with that train of thought, the title of world's largest BMW showroom now belongs to Abu Dhabi Motors, all 35,000 sq metres of it. The address also plays host to MINI, Rolls-Royce and BMW Motorrad.
Built at a cost of 62 million euros (RM248 million), the facility in Umm Al Nar houses separate showrooms and sales areas for the three automobile brands as well as for the motorcycles. Customers will be able to view the brands' entire model line-up in different colours and different option packages, with more than 70 automobiles and 10 motorcycles on permanent display.
As for after-sales service, the workshop will be able to perform maintenance on up to 120 vehicles simultaneously, a staggering number indeed. Sizeable workforce too – in total, the facility will have more than 450 staff members. As per usual, there's an extensive shopping and boutique area, which will sell a wide selection of BMW and MINI fashion items and other merchandise, as well as original parts and accessories. Also included in the mix, a private cinema that can also host exclusive new-vehicle presentations for special occasions, a cafe and a Formula One racing simulator. Ah, yes, nothing succeeds like excess!

Load more