Chief Olusegun Odegbami, has charged Nigerians to join hands to fight age cheat in Nigerian football.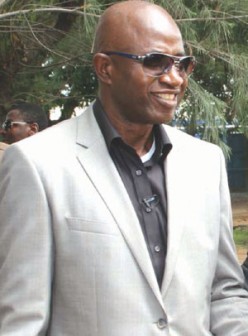 Speaking with P.M.Sports early today, Odegbami, who won 46 caps and scored 23 goals for the Green Eagles (now Super Eagles), said age cheat can be stamped out provided all Nigerians see the need to do so before it destroys Nigerian football.
"This problem has to be dealt with now," said the Nigerian captain, who guided the Eagles to their first Africa Cup of Nations title at the 1980 tournament in Nigeria. "I think the problem has to be tackled from schools, where information about students' ages must be documented. But if we leave the ages of our players to parents and coaches in this corrupt society, the problem of age cheat won't leave until it destroys us.
"The players of U-17 national team especially must be from the school system. There is no way we can get a true U-17 player outside our schools. How can we say a player playing in the national league is U-17? This cannot be unless we are deceiving ourselves.
"I think it is high time the authorities redirect their attention to the development of schools sports and the grassroots, where we can get players who are young and hungry not only to do their nation proud, but to make names for themselves in the game.
"Parents and coaches also must be sincere in whatever they are doing not to encourage their wards to falsify their ages," Odegbami said.
—Taiwo Adelu

Load more