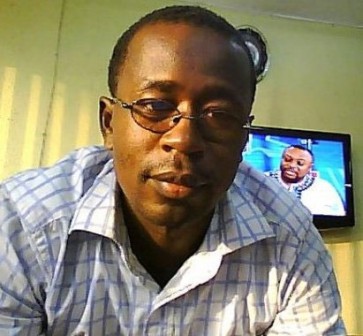 "Why are so many ladies in high heels, corporate wears, flashy make up, Brazilian hair and sleek cars still single at old age?
"Why are so many career ladies with two or three university degrees and apartments in highbrow areas still unmarried in their late 30s and early 40s?" I asked Mr. Kola Oni, my 64-year old dad in Lagos whose wisdom I trust.
As usual, the father of four and grandfather of five passed his right hand on his white hair as if tapping into ancestral wisdom, adjusted his feet on the sofa so that his legs are symmetric, put on his glasses and said:
"Some of those educated and wealthy ladies are just unlucky or unfortunate. Some of them, I mean, are very good girls whose good path only crossed very irresponsible and immature men who were more concerned with their genitals than responsibilities. But most of them focused so much on their career that they lost track of time. With their myriad of degrees, their charm, beauty and determination, they easily cruised to the top of white collar firms such as banks, telecomms, the media, oil and gas, IT, health, trade, business and investment. But as they remain so busy, giving dates to men but never showed up or showed up too late when the suitors have long gone, as they are enjoying their sixth brand new car or their all-paid 27th trip to Europe, America or the Middle East and as they sleep every evening in their luxurious apartments in Ikoyi, Lekki or Victoria Island in Lagos, or Maitama and Asokoro in Abuja, they suddenly discover that all their contemporaries are long married with three or four children. They also, quite shockingly, discover that all the male colleagues at their level in their office or other offices, the type of men they meet at meetings or conferences, are also happily married with several children! It then dawns on them that time has passed so fast while they were pursuing and enjoying a glamorous career. They begin to make frantic and desperate effort to get married. But if a young man who is also educated like them but still trying to make it to their social class comes their way, it doesn't work out. Either because they are not humble enough and look down on such men and cannot possibly see themselves submitting to such them they consider lower than them, or because their worlds are so much far apart that they find it hard to bond.
At that time they meet other ladies in similar circumstances, such ladies are generally ladies who are now used to being and living alone, ladies who despise men, ladies who say men are worthless, uncaring, unintelligent, too dirty and not even worth dying for.
They may end up with just becoming lesbians.
And sometime such ladies simply scurry to church and begin to pray that God should bring husbands their way, the type of husbands they want, the ones that fit their high social class and living standards. But God cannot be manipulated when the character is not right. And so, they end up alone even in the church. That's why, I believe, there are so many successful ladies at that age who are still unmarried."
I was flabbergasted and pressed further. "Daddy, what is your advice to them?" He glanced at the clock on the wall and said: "The night is already far spent. It will take another three hours to answer your question. I am an old man now. I need to rest my weak bones. Your question will be treated tomorrow."
I went to bed, unable to sleep and wondering what the next conversation with the old wise man would look like.
I have lived long enough and seen many things in life to know that whether in California, the richest state in America, or Ketu, Lagos, where I am typing this without electricity, wise words are just too enthralling and eternal to ignore.
And when, we, the journalists fill the newspapers with very important news items, in Ketu, Egbeda, Agbara, Okokomaiko, Magodo, Lekki, Victoria Island, Ajah, Surulere and Badagry, people are facing and dealing with simple little social challenges that we often ignore.
•Ateba is a Senior Correspondent for P.M.NEWS. He wrote this from Lagos. Email: [email protected]

Load more