The acting Inspector-General of Police, Mr. Muhammed Abubakar, said on Monday in Jos that the police was "re-strategising" in the fight against the Boko Haram.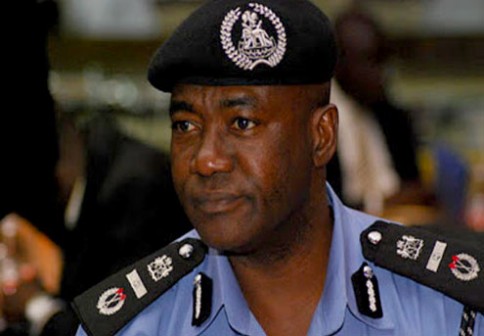 Abubakar, made the remark while on an assessment of the COCIN Church headquarters, Jos bombed by the sect on Sunday.
He described the bombing of the church as a collective attack on every peace-loving Nigerian.
The IGP said: "It is unfortunate that the fight against terrorism is taking this long, but we are re-strategising and gradually, we are recording major breakthroughs and getting to the root of the matter," he said.
Represented by the Deputy Inspector-General of Police, Zone 4, Mr. John Haruna, Abubakar cautioned against perceiving the attack on the church as a "religious war."
"This is just an unfortunate attack carried out by some disgruntled elements; but it should not be mistaken for a religious war because I have been informed that there were some attacks by way of reprisals.
"Some innocent lives were lost and property destroyed in the course of the reprisal. We have a duty to prevent the escalation of this violence and protect the sanctity of lives.
"We must avoid taking the laws into our hands and we must not allow whatever suspicion we had had in the past to distract our attention from fighting this dastardly act together," he said.
He urged church leaders to calm their members against further reaction that would worsen the already tense atmosphere.
Abubakar said it was "mere coincidence", the occurrence of explosion and the take over of the military Special Task Force (STF) Commander, Maj. Gen. Mohammed Ibrahim.
The IGP condemned the barring of the Commander from assessing the situation over alleged complicity of STF men in the attack, noting that a similar thing had happened when Gov. Jonah Jang visited the scene on Sunday.
He advised stakeholders in the state to cooperate with the STF, devoid of sentiments, in the interest of peace in the state.
Earlier, the COCIN President, Reverend Soja Bewarang, called for a thorough investigation on the incident, including the alleged complicity of the STF.
He pledged to cooperate with the new STF Commander and urged him to be professional and honest in carrying out the task of restoring peace in the state.

Load more