The United Kingdom returnee and hip-hop rising star, Mo' Eazy has been signed on Darey Art Alade's music label, Soul Muzik.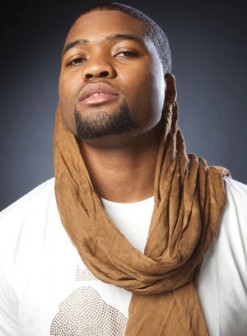 Speaking recently in Lagos, the Africa R&B king, Darey said he first noticed the young rapper's remarkable talent while working in London a few years ago.
"Mo' Eazy is a very talented artiste and I am happy he is the first artiste we'd be signing at Soul Muzik. I also like the fact that he is determined and hardworking. And we are committed to seeing that he achieves all that he sets to do,' Darey said.
Since being signed on by Soul Muzik, Mo' Eazy's profile has risen tremendously. Within the short time, he has collaborated with major Nigerian artistes such as 2face Idibia, Modenine and Darey. He has also recorded over 25 tracks in Soul Muzik Studios in preparation for his yet untitled debut album.
On 22 February, Mo' Eazy released his first official single Ko Soro for Soul Muzik. Ko Soro, meaning 'End of Discussion' in Yoruba is a feel good song. It is a fun-filled track that celebrates the liberal spirit. The new song reflects his infectious personality and swagger.
The new single was co-produced by Darey and written by Mo' Eazy.
—Funsho Arogundade

Load more