Talented rapper Pryse has made history by becoming the first signed female artiste in the stable of Chocolate City. The multi-award-winning record label announced the signing of its first female artiste early this week.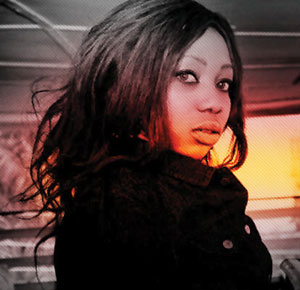 Speaking on the signing of the label's female act, Doosuur Tilley-Gyado, Talent Manager, Chocolate City, said so far, the company has an all-male cast as its line up, and the general public had always urged the label to sign a female act.
"Chocolate City, known for setting trends, decided to bide its time and look out for the girl with the qualities of a Choc BOI – Bold, Original, Innovative. We hope they hear/see in her (Pryse), what we did," Tilley-Gyado said.
Chocolate City is home to some of the music industry's top household names such as M.I, Jesse Jagz, Ice Prince, and Brymo. Pryse is eager to follow the footsteps of her fellow label mates in creating music that would not only entertain, but influence the public.
The young lady had the opportunity of being featured alongside, award-winning Africa's rapper, M.I on his upcoming mixtape Deux Illegaux de Musique – Illegal Music 2.
And after label heads, Audu Maikori, and Paul Okeugo heard her lyrical prowess in the song No-tis (a cover of Jay Z and Kanye West's Otis), they decided to put her through the label's boot camp.
—Funsho Arogundade

Load more