Members of the National Judicial Council, NJC, were on Wednesday torn apart over the issue of the ousted former President of the Court of Appeal (PCA), Justice Ayo Isa Salami.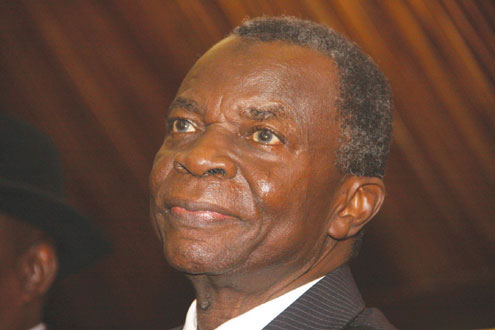 Divisions among members of the Council again stalled the commencement of the much anticipated process to recall the suspended jurist.
A Committee was, however, set up by the body to resolve differences amongst members over the issue and iron out all areas of divergence. The committee is to report back to the council at a later date.
P.M.NEWS gathered that the leadership of the Council is interested in recalling Justice Salami but has opted to allow other members to air their grievances with a view to resolving these grievances before he is recalled.
A source who disclosed what transpired at the meeting informed that no decision has been taken on Salami yet and that the meeting will continue on Thursday.
The source said that there were divisions among the members. While some are sympathetic to Salami and believe that he should be recalled so as to restore the credibility of the judiciary, others who were loyalists of the former Chief Justice of Nigeria, Justice Aloysius Katsina-Alu kicked against such a recall.
A 29-member stakeholders Judicial Reform Committee raised by the Chief Justice of Nigeria (CJN), Justice Dahiru Musdapher, on 14 October 2011 had recommended Justice Salami's reinstatement.
The former President of the Court of Appeal was suspended by the NJC on August 18 2011 after an emergency session.
Members of the committee include former CJNs S.M.A. Belgore, Idris L. Kutigi and A.I. Katsina-Alu, Mamman Nasir (former PCA), A.G. Karibi-Whyte, Mustapha Akanbi, Umaru Abdullahi (former PCA), Kayode Eso (retd. JSC), Umaru A. Kalgo (retd. JSC) and Rose N. Ukeje (former CJ, Federal High Court).
Others are: Justice R.P.I. Bozimo (former Chief Judge, Delta State), Justice Lawal Hassan Gummi (Chief Judge, FCT), Joseph Daudu, SAN (NBA President), Chief Richard O. Akinjide SAN (former A-GF), Alhaji Abdullahi Ibrahim (SAN), (former A-GF), Dr. A.G.F. AbdulRazak (SAN) and Anthony O. Mogboh (SAN).
It also included former NBA Presidents T.J.O. Okpoko, Wole Olanipekun (SAN), O.C.J. Okocha (SAN), Olisa Agbakoba (SAN), Oluwarotimi O. Akeredolu (SAN) and Prince Lanke Odogiyan, Esq.
Other members are Hajiya Hairat Balogun, Prof. Epiphany Azinge (SAN), (Director-General, National Institute of Advanced Legal Studies, NIALS, Dr. Mamman Tahir (Director-General, Nigerian Law School) and Mr. A.B. Mahmud (SAN).
By Nnamdi Felix / Abuja

Load more