The Speaker, Lagos State House of Assembly, Mr. Adeyemi Sabit Ikuforiji and his Personal Assistant, Oyebode Alade Atoyobe, were this morning arraigned before a Federal High Court sitting in Lagos, Southwest Nigeria, on a 20-count charge of transacting financial business without going through a financial institution.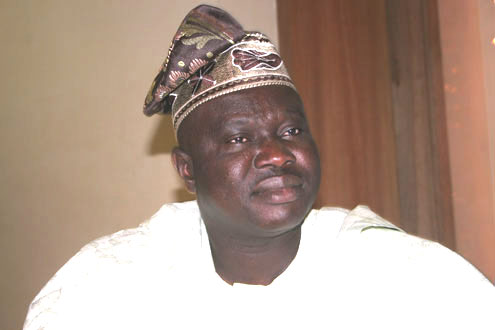 In the first charge, the Speaker and his aide were accused of conspiring between April 2010 and July 2011 in Lagos within the jurisdiction of the court to collect money from the Assembly without going through financial institution and also making various cash payments in aggregate sum of N503 million from the House of Assembly without going through any financial institution.
The Economic and Financial Crimes Commission, EFCC, Prosecutor, Chief Godwin Obla, said that the offence allegedly committed by the Speaker and his PA is contrary to Section 1(a) of the Money Laundering Prohibition Act, 2004 and punishable under Section 16(3) (b) of the same Act.
The speaker and his PA pleaded not guilty to all the charges preferred against them.
Consequently, Mr. Tayo Oyetibo, SAN, leading others, Abiodun Onidare and Tunde Akinnimisi applied for bail.
He told the court that the two defendants should be allowed bail on self recognition.
However, the prosecuting counsel, Obla, did not oppose granting of bail to the speaker on self recognition, but urged the court to impose bail conditions on his PA.
In his ruling, the presiding judge, Justice Okechukwu Okeke, admitted Ikuforiji to bail on self recognition and ordered the clerk of the Lagos State House of Assembly, Mr. Segun Abiru to stand as surety to the PA.
Thereafter, Abiru, who was in the court premises was called into the court room. He did not raise objection to the court ruling. Justice Okeke later adjourned the matter till 26 March 2012 for trial.
—Akin kuponiyiu

Load more