On Wednesday, 29 February, 2012, Fuji musician, Abass Akande Obesere, the Paramount King of Fuji Music (PK1st), launched a new album, entitled Baba Baba.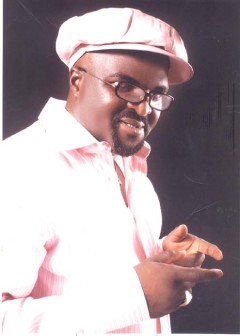 The VCD of the album which is currently marketed by Highkay Dancent, has also hit the music shelves.
The multi-million naira video was shot at various locations in Lagos and was directed by Yomi Frederick fondly called Dr. Bee.
According to the chairman of Highkay Dancent Marketing Company, Innocent Ikechukwu Elota, all hands are on deck to ensure a smooth distribution of the new album.
Speaking about the album, Obesere said: "I'm quite sure this album will be a success due to the hard work we put into its recording. Apart from refined dance-hall songs, there are also inspirational songs in the album. I also preached about the need for unity in every facet of life. It is a loaded album that will appeal to all segments of the society."
While some music fans have started insinuating that the album is targeted at a particular Fuji star based on its title, the down-to-earth music star insisted that the song was recorded with inspiration and not targeted at anybody.
Obesere's recent jobs include Fariga and Advance Level.
—Bayo Adetu

Load more