In Nigeria, there has been the age-long notion that governors who have excelled in their first tenure end up foot dragging when they get a second term in office. In several cases, this notion has been proved true as several governors whose administration's first term were dubbed excellent have performed woefully.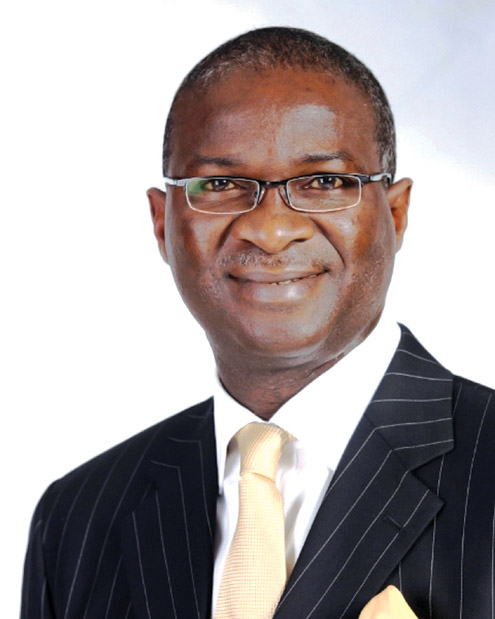 In recent times, there has been sharp criticism of the Governor Babatunde Fashola administration in Lagos, southwest Nigeria. Many of such critics openly said the governor, having excelled in office during his first tenure, has gone to sleep as this was the period to enjoy the 'national cake.'
With the award of 156 new capital projects by the Fashola administration three weeks ago, the critics who said Fashola would not perform in his second tenure have been made to eat their words. A whooping N58.7 billion worth of projects have been awarded, while more will still be awarded later in the year.
The State Tenders Board, STB, after scrutinizing 170 capital projects presented to it by 15 Ministries, Departments and Agencies, MDAs, chose to embark on 156 new capital projects across the 20 Local Governments and 37 Local Council Development Areas, LCDAs in the first phase of project upgrading in the state.
Chairman, STB and Commissioner for Establishment, Pensions and Training, Mrs. Florence Oguntuase said the entire project was put at a cost of N58.7 billion, adding that the projects would greatly impact in the lives of citizens of the state.
The process was transparent enough, at least, considering the manner each project was awarded and publication of what each of the projects would gulp. Given the details of the projects, she said 170 projects "were considered while 156 scaled through with a total valuation of N58.7 billion from the 15 different ministries, departments and agencies."
"The projects will cost the state government in the 2012 fiscal year. Out of this sum, the state government has earmarked N36 billion for the construction and rehabilitation of some major roads across the state, such as the rehabilitation of the much dilapidated Meiran Road Phase I in Alimosho area at a cost of N1.15 billion."
She stated that some projects were not approved because they "had issues, which have not been resolved. As soon as those issues are resolved, the projects will be reconsidered. There were a number of other project proposals whose documentation and filing were not completed on time for consideration."
"Such proposals will receive attention during the next STB meeting. The Fashola administration is determined to complete all ongoing projects. The projects considered cut across such sectors as road construction, rural development, provision of water, school rehabilitation, housing and agriculture, among others."
She said the list of projects, which the commissioner said the tender board approved "include road construction". According to her, road construction has taken the largest percentage of the awards with 62.7 per cent, and the reason for this is obvious. It is because good road networks will promote economic growth and development.
The STB boss also mentioned about 33 housing projects, which she said, had been approved at a cost of N3 billion along with another set of 41 blocks of 12 flats each, which she said, "will be constructed in Alimosho under the New Town Development Authority (NTDA) arrangement. We are giving housing sector priority, and different schemes have been initiated."
Some of the housing projects are the construction of three blocks of 36 units flats for the Lagos State Ownership Mortgage Schemes at Shitta and Surulere and construction of 12 blocks of 144 units each, which has been awarded at Shoguro part of Lagos under the State Development Property Corporation (LSDPC) arrangement."
According to Ogutuashe, another set of eight rural projects have been awarded for execution at a sum of over N706 million. These include the rehabilitation of micro water schemes at Igborosun, Badagry and Araromi; construction of a bridge at Igbogun Ode-Omi Road and procurement of 25 transformers to boost rural electrification."
There is also the construction of Aradigun-Iworo-Ajido (Phase I) bridge Section (1) in Badagry Local Government at a cost of N3.5 billion; rehabilitation and upgrading of Bakare/Salami Shuaibu/Adaranijo and Onisemo Street, which would gulp N1.45 billion; and the construction of the Ariyo-Ira Road-Muwo-Tedi Road Phase II in Ojo Local Government.
The list of the projects is not limited to those cited above. Quite a reasonable number of projects were approved and awarded, and to ensure total success of project execution, according to the commissioner, Lagos residents must be involved through the voluntary payment of their taxes. This is because taxes are key to developing critical infrastructure which the state requires.
Commissioner for Economic Planning and Budget, Mr. Ben Akabueze, said the benefits derivable from the project were huge, adding that in terms of job creation alone, the projects "will generate a minimum of 20,000 new jobs of different strata. But in the long run, it will increase to 30,000," which he said, would be generated both directly and indirectly.
The catalogue of the new projects, which the state tender board released, is a picture of what will happen across 20 local government areas (LGAs) and 37 local council development areas (LCDAs) in the state. But that does not suggest that Fashola's administration, according to Special Adviser on Media, Mr. Hakeem Bello, has not been doing much.
Contrary to what critics have said, the special adviser said Fashola's administration had duly implemented executed a reasonable number of capital projects in different parts of Lagos metropolis between 29 May, 2011 and now, and the evidence "is all over the state".
According to him, these projects were awarded during the first term of Fashola. Bello cited the examples of Lagos State Records and Archives Bureau (LASRAB), new Office of Public Defender (OPD) and Lagos Security Command and Control Centre, all of which he inaugurated a fortnight ago. In February, the governor handed over a 2.7 kilometre road at Sangotedo, and the road was renamed Cardinal Olubunmi Okogie.
Besides, the Special Adviser also mentioned the handing over of about 90 housing units in Lekki Scheme 11, which was named after the late Oba Yekini Elegushi of Ikateland and five residential quarters built for High Court Judges of the state at 3, Glover Road, Ikoyi.
Bello added that this "does not include housing schemes", which he said, were inaugurated in Epe, Ojokoro, Apapa and Ikorodu under this dispensation.
Bello cited World Bank assisted mini water works at Iponri, which will supply one million per day; Maternal and Child Care Centre in Gbaja with 110-bed capacity; opening of the 49 kilometre Eti Osa-Lekki-Epe Expressway and the ultra-modern Admiralty Circle Plaza as well as Maternal and Child Care Centre in Ajegunle in Ajeromi-Ifelodun Local Government.
Also, in a bid to combat crime and criminal activities, Fashola handed over security equipment worth millions of naira to help in policing the state. Among the equipment handed over include 10 Armoured Personnel Carriers (APCs), 50 patrol vans, a mobile workshop, 200 bullet proof vests, 100 walkie- talkies and 300 newly trained Police drivers to the state police command.
Recently, the governor commissioned 72 units of three bedroom flats at Elegant Court, Ikota, Lekki area, stating that the state would continue to partner with the private sector to develop similar accommodation for middle cum upper income strata and use the proceeds to fund its social housing provision.
He said many opponents criticized the state government for partnering to invest in luxury apartments, stressing that they were only exhibiting their ignorance. The Governor reiterated that the 72 units of bedroom flats which is built on 1.9 hectares of land represent one of the visible results of that partnership while among the invisible benefits were the profits made by the financing bank, Skye Bank who saw the opportunity for business and lent a hand to it.
Another noteworthy achievement of the Fashola administration is the construction of the Falomo On-Ramp Bridge, a Public Private Partnership initiative of the Lagos State Government and the Lekki Concession Company (LCC). It is a bridge designed to carry traffic from Victoria Island to Ikoyi, westbound along Ozumba Mbadiwe Avenue and then Northward across the Five Cowrie Creek via Falomo Bridge.
The new bridge, the Managing Director said, "is a post-tensioned continuous deck of approximately 115 metres in length, sited on 5 piers, each resting on 4 piles while the structure rests on a low abutment at the eastern end and links with the existing Falomo Bridge on a cantilevered joint, resulting in zero force being imposed on the existing Falomo Bridge."
Early last month, Fashola handed over three roads – Adelabu Street, Akerele Street and Ogunlana Drive, all in Surulere. The governor also commissioned the $97 million five hectares Ikeja City Mall, at Alausa secretariat.
In Ikorodu, projects, such as the construction of Iso-Pakodowo Market, construction of jetty with terminal building, Ipakodo; rehabilitation of Ibeshe Road, rehabilitation of Borokini Road; construction of High/Magistrate Court, Oba's Palace, rehabilitation of Awolowo Road, among others, are ongoing.
—Kazeem Ugbodaga

Load more