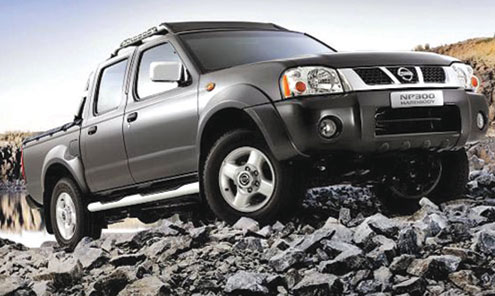 Alliance Autos, the sole franchise distributor of Nissan passenger and light commercial vehicles in Nigeria is angling for a bigger share of the car market in the country by introducing new models that meets customers' needs. The firm has unveiled a new one ton Nissan NP300 Hardbody with enhanced features and one which its Managing Director, Adds Ian Middleton, hopes will enable them grow their market share and elevate the perception of the Nissan brand.
"Our customers have been demanding safety features and so we have brought in a new (2.5litre) engine on the double cabin, dual airbags and anti-lock breaking systems for added safety, and with this we hope to retain our customers and also grow our market share and profitability," he explained.
All NP300 models are equipped with collapsible steering columns, side impact protection bars, and integrated front crumple zones. Toughened suspension and fade resistant shock absorbers provide safe, steady, driving with all loads on all roads. The front and rear axles incorporate a rugged independent front suspension and heavy duty rear leaf spring suspension ensuring that the NP300 Hardbody can handle the most demanding loads and terrain.
"Whether its intended application is farming, mining, forestry or a small business enterprise the NP300 Hardbody offers the best bang for your buck. The 2.5TDi engine is the most powerful in its class.

Load more