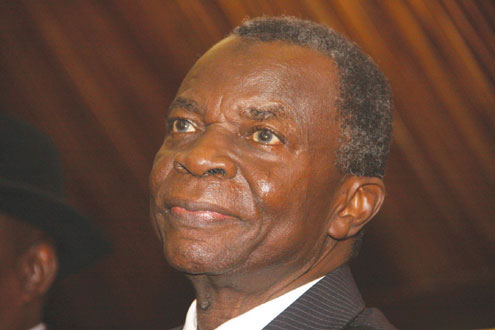 Following the submissions by parties on Wednesday at the ongoing suit instituted by former President of the Court of Appeal, Justice Ayo Isa Salami, challenging his removal from office by President Goodluck Jonathan on the recommendation of the National Judicial Council, the case was on Thursday referred to the Court of Appeal by a Federal High Court.
The appellate court is now to take a decision on the jurisdiction of the court to entertain the suit. The ousted jurist sought the referral to expedite the determination of the matter.
The trial court, however, declined to refer other questions raised by Justice Salami relating to whether or not the issue was an employee/ employer relation matter.
The court maintained that those questions relate to the substance of the matter which would be delved into by the trial court after the appellate court would have taken a decision on the issue of jurisdiction.
Subsequently, the court stayed further proceedings in the matter pending the conclusion of the referred issue by the appellate court.
Salami is challenging his removal from office which was a fallout of his allegation against former Chief Justice of Nigeria, Justice Katsina Alu over the Sokoto state governorship election matter and other corrupt activities allegedly committed by the former CJN.
A panel raised by the National Judicial Council to look into the allegations cleared the former CJN of the alleged offences and directed Justice Salami to tender an apology to Katsina Alu.
Salami's refusal to comply subsequently led to his removal from office while the case he instituted against the NJC was pending before the court.
—Nnamdi Felix / Abuja

Load more