The duo of Dharsaw and Gosty have released four singles namely, Bad Girl, Condo ft Dj Zeez, Tempted To Touch, E Fi Ye Le ft Isolate.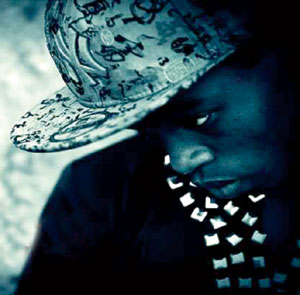 Dharsaw , the youngest child in the family of two, attended St. Gloria Nursery and Primary School.
Dharsaw started his music career during his secondary school days and through his rap adventures he came in contact with T.Frizzle, the audio visual producer and after the brief contact with the ace producer, he was signed to the management of H20 Frizzle and Brizzle Entertainment. He had previously worked with artistes like Sossick, Neptune, Saucekid, General Pype, Isolate, Terry Tharapman, Stidman and Modenine.
Gosty born Oluwafemi Sanusi,was discovered in the UK,though he had been doing his thing from Ebutte Metta, a Lagos suburb. He became a professional when he travelled to the UK to pursue his dreams where he met Shabba, the owner of Shabba Records, who saw the talent in him and decided to give a chance. He has a few singles to his credit such as Ni Yayin, Say Something and She Likes Me. Gosty is in the studio working on his debut album.
The duo have promised to redefine and take the music industry to the next level.
In their words; 'We believe in originality and when you are original people will always want to associate with whatever you are doing. We plead with our fans to be patient and wait for our work which will be Shabba's major work in Nigeria."
The CEO of the records company, Shabba has promised to continue to strive, discover, produce and promote his music, entertainment and talents that will boost the country image.
—Anthonia Ohiero

Load more