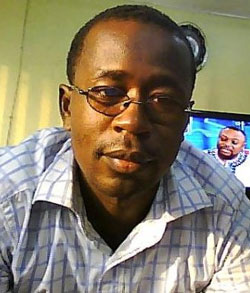 After my last conversation with Mr. Kola Oni, my 64-year old surrogate father, on why rich and educated ladies in their late 30s and early 40s have remained unmarried despite their yearning to be married, my father got very busy and we did not discuss the pressing social issue until late last week.
My father enamoured Tomi, his wife of over 30 years and mother of their four children, and we discussed everything together over breakfast, dinner or simply around African Magic movies, which mom has successfully advertised to daddy.
But somehow, last Friday, we waited until mom and the ladies in the house had all gone to bed and were long asleep before we held our long delayed conversation.
Once we were just two of us, I fired three questions in quick succession: "How can the thousands of unmarried ladies in Nigeria today in their late 30s and early 40s who are under extreme societal pressure and excruciating pain find husbands?
"Can they still find husbands at all or it is over for them? What steps would you advise they take and what should they do different from what they have been doing for three to four decades?"
As usual, the old and wise man put on his glasses, adjusted his feet on the sofa so that his legs could be symmetric and passed his right hand on his white hair as if tying into ancestral wisdom and gave me a long, thought-provoking answers thus:
Ladies in their late 30s and early 40s who are still unmarried need to recognise that the damage has already been done. That is a fact.
They need to understand that most of their contemporaries who can measure up to their standard are already occupied and no more available, and that is another fact.
They need to realise that what they now need is divine intervention, depending on the sincerity of their intentions, after all, Sarah in the bible gave birth to a child at the age of 99.
They should be aware of the ratio of male to female in Nigeria which leaves a sour taste in the mouth. They should know that there are about four to five women to a man in this country and that is a fact and not emotions.
To find husbands, they will need high level sincerity, humility and dedication to the institution of marriage itself.
"These are the traits any woman, young or old must imbibe to succeed in marriage.
But despite the alarming disparity in the ratio of male to female in Nigeria, I believe that the world is now a small village and there is always a husband for every woman.
To be honest with them, it's always better to start the relationship at a younger age and develop it with time rather than bump into each other at that advanced age. It is harder that way to make it work. It is like looking for a needle in a haysack!
They must realise that the situation they are in is critical, and some things in the past and in their character like ego, pride and selfishness might have contributed to the dire situation they find themselves today. Not all that glitters is gold.
Those who argue that life has changed and Nigerian women are now more empowered financially and can take care of themselves should know that in our culture a woman is not complete without a husband.
In fact a Yoruba adage says that the crown of a woman is her husband, that is to say, a woman is really complete when she is under a man's roof. This is a fact and this is true in the whole Africa.
Even in so-called developed societies where homosexual relationships are gaining more acceptance by the day, it is surprising that homosexual couple still go out to adopt children. That's a stupid thing to do when they decided not to have children by themselves. It only shows that such 'couples' are not complete and happy.
I will say that to get husbands, such ladies in their late 30s or early 40s should come out of their shell and make themselves available. Such ladies should come down their high horse and face reality. Marriage is neither death nor a bed of roses. It has its challenges and its benefits and no couple is perfect.
They should understand that if a guy is not initially financially buoyant, he will not remain static forever. There are men who lived in a one-room apartment where they got married, moved to a flat and later bought land and built their own house. The fact that a man is struggling today does not mean he cannot make it in life tomorrow. That's something single ladies don't understand.
That's is to say that if love really counts such relationships should be allowed to blossom rather than going for moneybags that easily accommodate the marriage expenses including the high bride price where applicable, but turn out to be disastrous marriages because of incompatibility or irreconcilable differences.
Like Obafemi Awolowo, the sage, always told those who felt he always lorded things over them, anyone who disagree with this must bring superior arguments or alternative to his ideas. I have stated only the fact. Those who have ears must listen and do the right thing, he concluded.
I listened, not sure I had understood all the old man had just said. So I pressed further:
"Can you be more specific daddy? Can you give me examples?"
He glanced through the wall and said: I am an old man now and the night is already far spent. I need to rest my weak bones. Your question will be treated next time.
I allowed the old man to proceed to his room and I scurried to bed as well, wondering what the next conversation would be like, hoping it will come very soon so that the hundreds of thousands of unmarried ladies who wail silently every night can finally find comfort and answers to their pain and questions.
I have lived long enough and seen many things in life to know that wise words are too entrancing and enthralling to ignore, and when we journalists focus mainly on very important news items about corruption and politics, here in Ketu, Lagos, southwest Nigeria, where I am writing this or in Ikeja, Surulere, Agbara, Ogba, Victoria Island, Ikoyi, Lekki, Iyana Ipaja, Ikorodu Iju, Festac or Okokomaiko, people are struggling with little social issues that we often ignore, that is, the difficulty in finding life partners.
•Ateba is a Senior Correspondent with P.M.NEWS. Email: [email protected] Phone: 08060782856

Load more