Lionel Messi set a new all-time scoring record of 234 goals for Barcelona yesterday when he scored the second of two goals in an ongoing Spanish league match against Granada.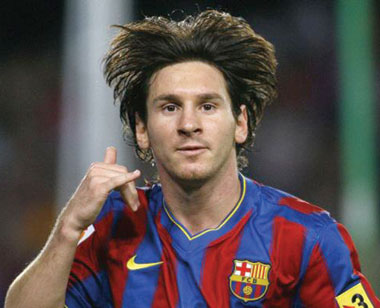 Messi earlier equaled the all-time record, held by the legendary Cesar Rodriguez, when he scored his 232nd goal for the Liga giants.
Argentina international Messi hit the fabled target when he scored Barcelona's second goal of the night against Granada in a league match. He scored another goal in the game to set a new all-time 234 goals record.
Previously, Cesar was believed to have scored 235 goals for Barcelona.
But "a study has revealed that the legendary Cesar Rodriguez in fact scored 232 goals, or just one more than the Argentinean, who scored twice against Granada," Barcelona said yesterday on their website.
Cesar played in the 1940s and 1950s and died in 1995 at the age of 74.
A Barcelona win against Granada took them to within five points of Madrid, with the league leaders playing away at Villarreal today.

Load more