Barely three days in office, the new Commissioner of Police in Oyo State, Mr. Tamba Yabo Muhammed, has arrested four suspected NNPC pipeline vandals in Ibadan, capital of Oyo State, southwest Nigeria.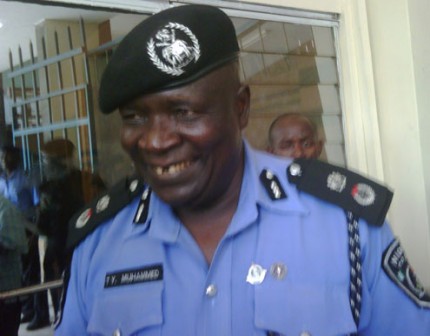 The suspects are Saheed Omotosho, 30, Abdulrahman Ali, 36, Babaye Garba, 28, and Oloyede Johnson, 36.
Muhammed, who disclosed this Wednesday in Ibadan during his first interraction with the media, said the suspects who are in police net could not be paraded because it is against the new police rule the nation is trying to have.
According to him, "we had information that a group of vandals had entered NNPC right of way at Omi-Gbopa via Ajanla in Oluyole Local Government Area of Ibadan and tampering with NNPC pipelone. When we got there, they had already loaded their trucks with vandalised premium motor spirit. Two of the trucks had 33,000 litres each of PMS, the third had 15000 litres while the last was empty."
He said that the Nigeria Police Force under the leadership of the Inspector general of Police, Muhammed Abubakar, would not violate the rights of suspects as they remain innocent until they are proven otherwise.
He however correspondents the four tankers used for the illegal operation.
The tankers's registration numbers are: Gombe XA 663 BLG, Lagos SMK 936 XA, Borno XA 420 AKD and XK 334 AKD.
He assured that he is poised to tackle corruption and indiscipline among the police in the state, stressing that policemen will no longer be allowed to extort money from members of the public.
He solicited for the assistance of the state government and newsmen in fighting criminals in the state.
He further assured that newsmen would not be terrorised during his era, stressing that as he tours police formations in the state, he would be enlightening policemen that newsmen have right to demand for information form them.
" But on the issue of parading suspects, it will not be possible unless they had been pronounced guilty in the court of law," he said.
—Gbenro Adesina/Ibadan

Load more