Uganda Revenue Authority (URA) FC enter new territory in continental final when they host Djoliba (Mali), regular campaigners in the Orange CAF Champions League on Saturday. Ahead of the clash, Alex Isabirye, coach of the side took off time to talk to Cafonline.com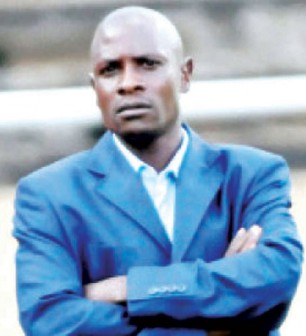 You seem to have got the right formula for URA than previous coaches. What have you done right?
When I joined the team in 2010, the team had just been eliminated by Zambia's Zanaco in the Champions League, I restored belief and discipline in the players. I told them they are good enough to win the league and have another go at the continental tournament.
How have you been able to carry the players along?
I have installed a winning mentality in the players. Each player fielded knows exactly why he is on the pitch. In the previous cases, most players who joined the team were after money, but now the present generation knows why they play for the team and it is the very reason why we have had success.
URA dumped the Lesotho Correctional Services (LSC) in the previous round, Mali side Djoliba are in different class. What will be your approach, bearing in mind the amount of chances you missed in your last match?
We need to have the right set of mind. I have been working on my players especially the strikers. Djoliba are a good side and we need to be at our best with much concentration. Against the Lesotho side, it is true we missed chances but it is better to miss chances than not get chances. That is the positive side. May be on Saturday (tomorrow) it will be our chance to use all the chances we get. However, if we don't concede any goal, then we would have achieved our target.
You seem to have a big squad full of internationals. How do you keep them happy?
I have explained to them my policy of choosing my side and they have accepted the rotation. We have many competitions which we are taking part so everyone needs to be at his best. When I drop a player I always call him and give him the reason why I have dropped him. So the team remain together on and off the field.
Having made history by guiding URA past the preliminary stage, how far can you go?
Continental football is never easy and I would like to thank the boys for breaking the jinx. But the next task is much harder. The team we are meeting are on top of their league with unbeaten run, but a game of football is full of surprises. We have to win our home match comfortably. May be this time we shall convert the many chances we get unlike the game against the Lesotho side.

Load more