Having secured four Olympic tickets for the country, Nigeria Wrestling Federation, NWF, still hopes to win more tickets for the wrestling event of the London Games.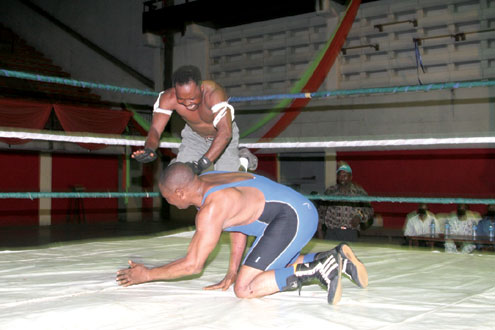 Technical Adviser of the NWF, Daniel Igali, said that there are good chances for Nigeria to win more tickets at the forthcoming Olympic qualifiers.
Speaking on arrival from the just-concluded Africa/Oceania qualifiers in Morocco, where Nigerian wrestlers won three more tickets to the one already won by Sinivie Boltic at the Senior World Wrestling Championships in September last year, Igali said Nigeria can still win more tickets in the qualifiers holding in China and Finland next month.
Commenting on the chances of Nigeria to win medals at the Olympics proper, Igali said Nigerian wrestlers have no medal hope at present, judging by their level of preparations for the Games.
He, however, said "the Olympics is still four months away and a lot can happen before the Games kicks off.
"If we can improve on our preparation, by exposing these athletes to about three tournaments before the Olympics, we are sure of winning medals at the Games," he said
The Olympic wrestling gold medallist for Canada at the 2000 Sydney Olympics lamented the dearth of competitions for wrestlers going to the Olympics, noting that such situation would affect their performance at the Games.
—Bamidele Olowosagba

Load more