Senate President, David Mark has lambasted sports administrators for disappointing Nigerians in the field of sports.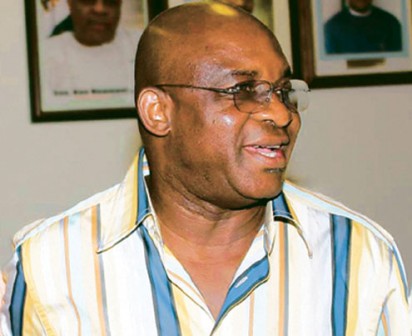 He said this yesterday in his opening speech at a two-day public hearing on Downward Trends in Nigeria Sports and Football organised by the Senate Committee on Sports at the National Assembly.
According to him, so much failure has been witnessed in sports in the country contrary to the rich deposit of talented youths in various sports, yet Nigeria could not be rated among the top countries in the comity of sports and instead of stepping up her stocks, Nigeria now celebrates mediocrity in our sports.
"Something has definitely gone wrong in this country in terms of sports. We must go back to the basics and examine ourselves.
"Nigeria no longer commands the respect she once had in the world of sports. There was a time winning bronze was not accepted in this country, but today we celebrate mediocrity, we celebrate bronze medal and even celebrate for just participating, this is bad and it must stop," Senator Mark said.
He added: "We should take honours by winning in events in sporting championships. And for Nigeria to start winning again, we must stop the bickering in our sports. There are a lot of bickering going in the Glass House, that is Nigeria Football Association Federation, NFF, but Nigeria is the one losing. It is unacceptable to us in the Senate and that is the reason we must seek solutions to these problems in Nigerian sports."
To this effect, the Senate President said that the National Assembly is determined to ensure that the right thing is done to help sports in Nigeria.
"We at the National Assembly have a responsibility to legislate for the right environment to be created in our sports. We will look inwards in the National Assembly to help sports in Nigeria, which is very expensive and the players are also expensive to maintain to be motivated."
You have to put money into sports to get good result. It is necessary for Nigeria to concentrate on sports she has strong advantage. For instance, Kenya is known for long distance races while Nigeria is good in sprints and short distance races, but we are no longer formidable in the areas of our strength." he concluded.
—Francis Achi /Abuja

Load more