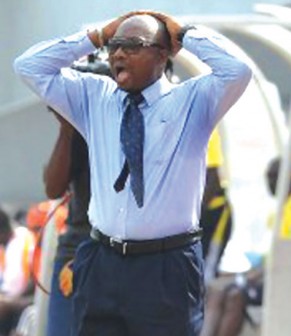 Former Green Eagles Player, Felix Owolabi, has said that the former 3SC coach, Festus Allen, sacked himself after he failed to live up to expectations.
Owolabi said that when Allen took the job few months ago, he promised the management of the club and Governor Abiola Ajimobi that he has what it takes to turn around the fortune of the team which he failed to do.
"Allen was sacked because he failed to meet the expectations of the club. When he came in as the chief coach, he promised heaven and earth but what we saw in the last few days showed that Allen could not take the club to the next level," said the former 3SC player, who believes that 3SC can still bounce back despite the club's predicament on the table.
He said Allen was also sacked because the team could not win their home matches convincingly let alone win their away matches.
Shooting Stars on Wednesday eased mounting pressure after they beat visiting Kwara United 1-0, few days after head coach Allen was suspended.
Allen was axed following a third straight defeat at Kaduna United at the weekend.
The Ibadan club have now moved up in the standings, as this result means they have recorded 20 points from 17 matches, while Kwara stay on 22 points.
"This is no time to celebrate. We are grateful to win this match but Shooting Stars are not where we want them to be now," said caretaker coach Tunde Odubola.
—Sunday Akintoye 

Load more