A Federal High Court sitting in Lagos Southwest Nigeria this morning, struck out the 20-count criminal charge of money laundering and granting unsecured loan filed against the former Chief Executive Office of Intercontinental Bank, Dr. Erastus Akingbola.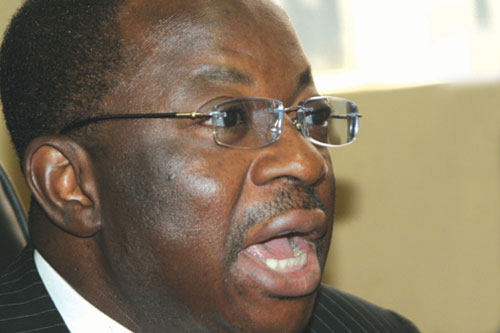 The embattled former bank boss was also discharged. In addition the presiding judge, Justice Charles Archibong ordered the Attorney-General of the Federation to disband the legal team prosecuting the case for incompetence.
The Economic and Financial Crimes Commission, EFCC, team that prosecuted the case include Emmanuel Ukala, SAN, Konyinsola Ajayi, SAN, Chief Godwin Obla, Edward, Okpe and Ayodeji Arowolo.
The court also ordered that its order be served on the Attorney-General of the Federation and Minister of Justice.
When the matter was mentioned this morning, Chief Obla told the court that the EFCC team have filed the ruling of the court delivered on 31 January, this year.
He further told the court that they have filed amended charge. The application to amend the charge was granted.
Consequently, the judge ordered that the charges be read to Akingbola.
Obla told the court that he had instruction from a senior advocate to seek for an adjournment because apart from the application to stay further proceedings filed before the court, they wanted to compile proceedings of the court for the records of appeal.
In his counter affidavit sworn to by Anyalewa Onoja and filed before the court by Felix Fagbohungbe, SAN, it was contended that the EFCC is not serious about prosecuting any appeal at the Court of Appeal as there is no pending appeal which contains any substantive, arguable or recondite issue of law. Therefore, it will not serve the interest of justice to grant any stay of proceedings.
Consequently, Justice Archibong in his ruling struck out the charge and discharged Akingbola.
—Akin Kuponiyi

Load more