Former President Olusegun Obasanjo has resigned as chairman of the Board of Trustees of the PDP.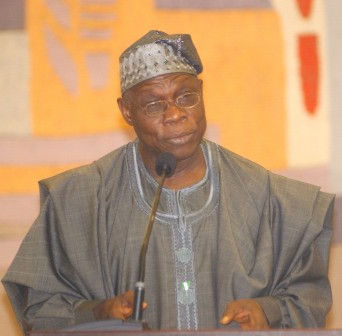 In a statement he personally signed and made exclusively available to the News Agency of Nigeria (NAN) in Abuja on Tuesday, Obasanjo said he had sent the letter of resignation to the chairman of the party.
"I have formally sent in my letter of resignation as the Chairman of BOT of PDP to the National Chairman of the party as prescribed in the party's constitution,'' he said.
The former president added: "'I have formally requested the President to allow my bowing out and to issue a short statement to that effect.
''By relieving myself of the responsibility for chairmanship of BOT of PDP, I will have a bit more time to devote to the international demand on me.''
He further said that the step would give him time ''to give some attention to mentoring across the board nationally and internationally in those areas that I have acquired some experience, expertise and in which I have something to share''.
Obasanjo said his exit would afford him more time to develop 'my Presidential Library and to mobilising and encouraging investment in Nigeria and Africa.'
He noted that before the last general elections, he believed that if PDP produced the President, it would be time for him to reduce his partisan political activities.
Obasanjo recalled that he was actively involved in bringing forth 'my successor president from PDP in 2007.
`'In 2011, I was in the vanguard of working for PDP to produce a president for Nigeria. God answered our prayer."