A Nigerian woman, who was two months away from completing her degree in nursing at Oikos University, Oakland, California, was among the seven people shot dead in school on Monday, police said yesterday.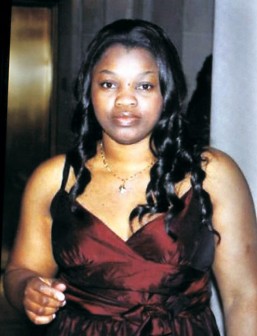 The police identified the victim as Doris Chibuko, 40, a mother of three and an indigene of Enugu State, southeast Nigeria, who immigrated to the United States in 2002 after practicing in Nigeria as a lawyer.
Doris was married to Efanye Chibuko, a technician at AT&T in California.
"She was a very happy person, very caring, very loving," the husband said, "She liked to spend time with her family. Right now I'm just trying to grieve."
A former student of the university had opened fire on students and staff at a religious college on Monday morning, killing seven people and wounding at least three more.
Shortly after the shootings, the suspect, identified as One L. Goh, 43, of Oakland, was taken into custody outside a Safeway grocery in Alameda, several miles from the scene of the attack.
The shooting occurred around 10:30 a.m. at Oikos University, a Christian college affiliated with a Korean-American church, Praise to God Korean Church, and situated in a commercial and industrial area of East Oakland near Oakland International Airport where there are many Korean-American businesses, The New York Times reported.
Police said he had turned himself in to a Safeway employee after driving there in a vehicle he had commandeered from one of his victims.
Oakland's police chief, Howard Jordan, said at a news conference on Monday night that Mr. Goh had acted alone and had used a handgun.
It was said that Doris met her husband whose name was given while at the university and they got married in 2002. That same year, the couple immigrated to the United States, where they had three children, who are now ages 3, 5, and 8.
Doris, who worked part time at Villa Fairmont Mental Health Rehabilitation Centre in San Leandro, was two months away from graduating with a degree in nursing before the gunman killed her and six others in Oikos University in what has been described as one of the worst school shooting incidents in California.
—Simon Ateba