Abiodun Adefemi, elder brother of late Super Eagles defender, Olubayo has alleged that the board of the Nigeria Football Federation, NFF has abandoned their family after the demise of the former Hapoel Tel Aviv of Israel defender.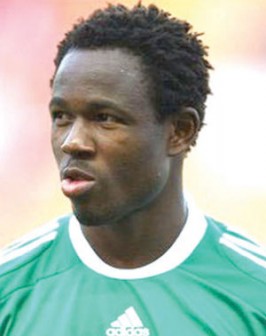 He disclosed this at a memorial service held for the former Skoda Xanthi of Greece defender, at the Ebony Private Morgue, Atan Cemetary, Lagos, yesterday.
The family believes that Olubayo, who played for Nigeria deserved to be honoured by the country.
Abiodun stated that it is a shame that the NFF never felt it necessary to pay the family of the deceased a courtesy visit since Olubayo died and laid to mother earth last year.
The first year memorial service was attended by friends and family members of the player with Victor Ikpeba, a member of the NFF's Technical Committee, who arrive the venue of the memorial service very late.
"The NFF is aware that the first anniversary of my late brother will hold today, (yesterday). In fact, I spoke with the Media Officer of the NFF, Demola Olajire, about the event on Tuesday evening and the NFF promised to attend. "Aside from his burial and this year's memorial service, we have not heard from his team-mates in the Super Eagles since his tragic death.
"We have not heard from any of them apart from Obinna Nsofor and one other player that have been in touch with the family." added a distressed Abiodun.
Olubayo died on 18 April, 2011 in an auto crash while driving on Egnatia Odos, near the city of Kavala, Grece, on his way to Nigeria to finalise plans for his wedding.
—Bimbo Ajayi