Lionel Messi and Cristiano Ronaldo's record goalscoring form looms as the decisive factor when Spanish league leader Real Madrid plays at Barcelona on Saturday in a crucial "el clasico" that will effectively determine the destiny of the title.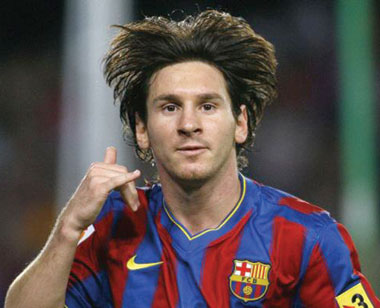 Madrid has seen a 10-point lead over three-time defending champions, Barcelona whittled down to just four points over the past month, and a loss at the Camp Nou would see the advantage sliced to just one point with four more games remaining.
Madrid may be the hunted, but of the two teams, it is Barcelona that can least afford to lose. Coach Pep Guardiola, who has only lost once in 10 games against Madrid, said "if they win (the league) is over."
Ronaldo's 41st goal of the season, and 53rd overall, last weekend saw the Portugal forward surpass his record mark of 40 goals set last season. Messi, not to be outdone, scored a pair nearly two hours later to match Ronaldo and take his overall tally to 63, the best since Bayern Munich's Gerd Mueller scored 67 during the 1972-73 season.
Both players, and both teams, will be looking to recover from sub-par European performances in midweek. Real Madrid lost 2-1 at Bayern Munich while Barcelona was beaten 1-0 at Chelsea in the first legs of their Champions League semifinals.