3SC forward, Thomas Adesina, claims the pressure had been lifted from his shoulders after he finally scored his first goal for the Ibadan side in Saturday's 2-1 victory over Kaduna United.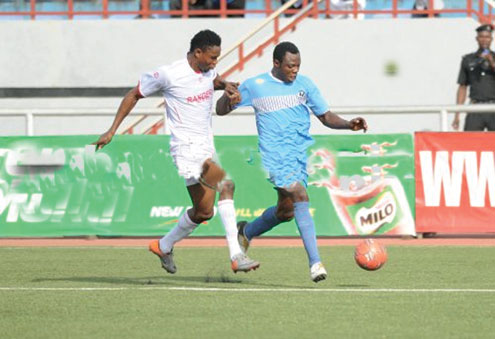 The striker arrived 3SC with brilliant credentials from Cote d'Ivoire where he played for Africa Sports, but failed to score a goal in the first round of the NPL. Adesina connected a pullout from Seun Akinyemi, who plays at the right full-back position to score his first goal on match day.
Ibrahim Babalola increased the tally before the visitors pulled one back through Hassan Abubakar.
" I thank God that I've opened the book at last. I kept working hard and got it right against Kaduna United. There's less pressure on me now, which is good for me to enjoy my game.
"People have been asking when I'll score for 3SC, but that is in the past now. I believe more goals will come after this," Adesina told SuperSport.com.
The striker expressed confidence that his chances in front of goal will be boosted if he gets more playing time.

Load more