Unable to bear the effect of the country's power challenges on his businesses, the Group Managing Director of SURU Group of Companies, Edward Akinlade, has declared that President Goodluck Jonathan will have no justification to remain in office if he cannot solve the electricity problem confronting the country in his first two years in office.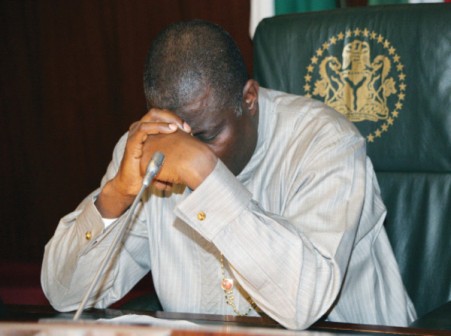 Mr. Akinlade, who spoke at a stakeholders' meeting recently, explained that the situation had become frustrating to many business owners in the country.
The entrepreneur maintained that the issue of power had become a major challenge to doing business in the country, stressing that businesses would continue to fold up if urgent moves were not made by the president to address the incessant power problems in the country.
"I have said it on my Facebook page and even in a letter to Jonathan that if after two years, our President cannot deliver electricity to us in Nigeria, he should just resign and go away, because we burn diesel in our companies and in my house.
"Every person who lives in Nigeria, one way or the other, uses the generator and this cannot continue.
"For me, Nigeria does not have electricity problem but leadership problem in electricity supply in Nigeria and we just need to deal with those frustrating that effort," he stated.
The businessman identified diesel and generator suppliers as some of those frustrating stable power supply in the country.
Akinlade said despite the challenges, Suru Group will continue to expand its businesses.
Part of such expansion, he said, is real estate project in Ibeshe area of Lagos as part of the organisation's Home Into The Future programme, which will produce a number of three bedroom flats to be sold at N8 million per flat.
He appealed to those interested to make an initial payment of N6 million with the balance to be paid to the company in two years through its Prolific Microfinance Bank. He said the company was also looking at replicating the estate in Majidun area of Lagos which will be called Suru Majidun GRA Phase 1.
He disclosed further that the organisation was planning a hotel in Abuja, the country's capital city just as it is about to complete another 35-room hotel in the GRA area of Ikeja, Lagos.
—Eromosele Ebhomele