Versatile Nollywood actress, singer and motivational speaker, Stella Damasus, who turned 34 today, has said that she has no regrets whatsoever about her career and life.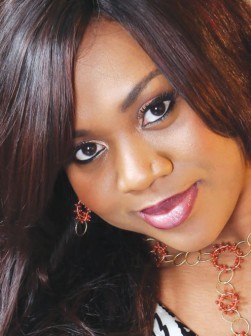 Speaking with P.M.NEWS in an interview, Stella reiterated that though there had been ups and downs, she remains indebted to God for bringing her this far.
According to the Asaba, Delta State-born diva, "I don't ever regret anything that I have done or gone through. They are all part of my working experiences. I like the pace at which my career has gone. And if after 17 years of being in an industry and I'm still so relevant that people still believe in me and want me to endorse their products, then, it means that God dictates my pace.
"I can't run faster than my legs can take me. Since I surrendered myself and my career to God, He's been able to order my steps. I'm not allowed to be everywhere. I'm only at places where I have to be attended to. I don't have any regrets at all. I'm happy the way my career has turned out. I'm happy with the pace with which I'm going."
Stella, who was recently unveiled as the African ambassador of AmVictorious, a United States-based fashion manufacturing company, noted that her priority is to continue to impact on the lives of people positively.
"One of the ways I do this is through the Stella Damasus Arts Foundation (SDAF) where I give free three months training to youths in acting and singing. The first set of students have graduated, while the second set will begin lectures in a couple of days," said Stella.
Born on 24 April, 1978, Stella started her acting career in 1992 when she featured in the movie, Abused. She has since starred in over 50 flicks, some of which include Widow, Dangerous Twins, Wheel of Change, Dangerous Desire, Rumours among others.
—Bayo Adetu