Inform Team Nigeria's table tennis player, Aruna Quadri, has predicted that Nigeria needs miracle to win medals in the table tennis event of the London 2012 Olympic Games.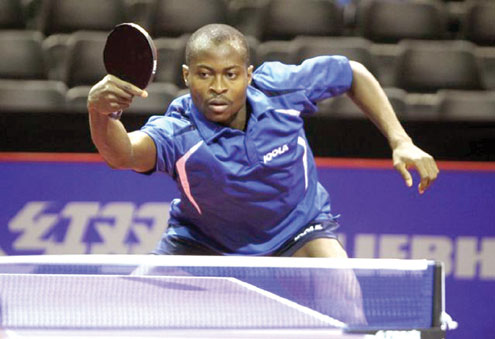 The former Union Bank player, who is now based in Portugal with GDSR Os Toledos club, said except the Nigeria Table Tennis Federation, NTTF, set up early camping for the ping-pongers, Nigeria may not win any medal in London.
"We are lagging behind in terms of preparation for the Games, and the way things are going now, it will take a miracle for us to win any medal in London. The federation needs to call the players to camp in either Austria or China as soon as possible. These are places where there are adequate facilities that will keep us in good shape for the challenges ahead in London."
The 2011 All Africa Games bronze medallist stated that for them to be motivated ahead of the Olympic Games, they must be given their entitlements before the camping, adding that non payment of camp allowances has always been one of the factors affecting players' performances in championships.
Meanwhile, Africa's number one-ranked female table tennis player, Effiong Edem, who will be representing Nigeria at the singles' event in 2012 London Olympics, said bad preparation cost them the team Olympic ticket at the just concluded World Table Tennis Championship in Dortmund, Germany.
The France-based player said that Egypt were able to secure the ticket ahead of Nigeria owing to the fact that the North African nation had prepared well for the tourney.
—Bamidele Olowosagba