Veterans and star thespians have hit location for the Season Two of popular soap opera, The Valley Between, created and written by Tunji Bamishigbin, some of the thespians currently on location in Ijebu Ode and Ago-Iwoye, Ogun State include Bukky Ajayi, Taiwo Obileye, Dejumo Lewis, Lilian Amah, Liz Benson and Funmi Ajila-Ladipo.
Last week, NollywoodReel visited the location and spoke to some cast and crew of the soap which is being shown on AIT network every Sunday. These are some of their comments on the multi-million naira production. Enjoy it.
It Is World Class —Titi Osinowo
How do you feel working with veterans on the set of The Valley Between?
Honestly, it is a wonderful experience, and I must tell you each of the actors, cast and crew is wonderful. It is a privilege, not just working with the likes of Bukky Ajayi, Taiwo Obileye and Lilian Amah, but because The Valley Between is also a first of its kind, and I am excited to be part of this revolution. I played the role of Labake in it, and it is definitely an award-winning soap that can compete favourably internationally. It is a world class production.
The Bar Has Been Raised —Taiwo Obileye
You are currently on the set of The Valley Between, what can you say about the production?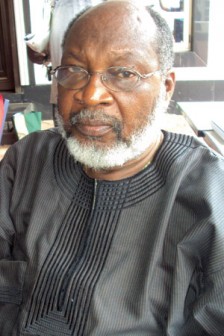 Well, it is a production that is going nicely and being handled professionally. I have worked with the producer/director on different productions. The cast and crew of are easy to work with. Everybody is treated fairly with civility, and we all try to do our jobs well. I also realized that the equipment they are using will raise the bar, their grades are higher than the ones we used while doing the first set of shootings some years back. It is an enjoyable and satisfying environment we are working with. So I believe the job will worth the time viewers will spend watching it.
Talking about acting in the environment of The Valley Between, I came in on 25 April, which happens to be my birthday. We stopped shooting earlier that day, and to my surprise, Tunji Bamishigbin had organized a birthday party for me. He had made arrangement for cake, drinks and food, so the whole crew and cast enjoyed the celebration. That is just the kind of relationship that exists among everybody here. This kind of thing makes work go on smoother and faster.
It's Of International Standard — Ibrahim Sani (Assistant Director)
What can you tell us about The Valley Between?
It is a soap opera showing only on AIT. It is a new production from Rockview Production and with it, we are trying to re-invent soap opera production in Nigeria by giving viewers the kind of quality they deserve to have on that family belt. It is a production every family is eager to watch.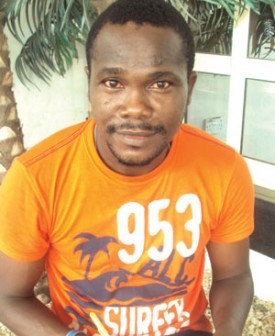 How do you place The Valley Between beside several other productions you have worked on?
Well, The Valley Between is a step further compared to the other productions we have done in terms of content, quality and packaging of the production. And in view of the fact that we are running it on a network station, we have to produce an international standard because AIT runs it on their international channels too.
This is the second season of the soap opera, so we have to use the latest equipment in town. We are doing a production that will be relevant at home in terms of content, storyline, but we are making it an international standard.
There had been a lot of twists and suspense in the story so far, what should viewers expect from the season two you are recording now?
The first season was an introductory part, sort of. It was the season we used to establish the intrigues that will be coming from the second season and subsequent ones. What viewers should expect is to see a continuation of the twists, intrigues and suspense. Of course, we are introducing new acts too. In this season, you are going to see Funmi Ajila, she is an award winning fashionista. There are lot of new acts too.
The Story Is Exciting —Lilian Amah (Actress)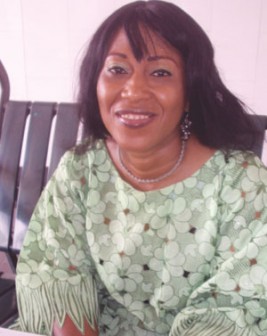 You are here on the set of The Valley Between. How do you describe your experience on the set?
The Valley Between is a family soap. Right from the very first time we shot the first episodes four years ago, I liked everything about the set. Everything is peaceful; the crew members are very friendly and one thing that really pleased me is that the wide diversity in the cast. We have people from all generations. We have the uncle Dejumo Lewis, Taiwo Obileye, Liz Benson and we have the younger ones like Seun Akindele, Titi Osinowo and of course my generation- the middle aged. It is a big mix of everybody and the story is very interesting and fascinating. You will always want to know what will happen next. Besides, the camp is a very calm and quiet place. It was this same house we used for the first episodes four years ago, so there is continuity, and that is good for the job.
What will you say is the most unique thing about this production?
Well, for me it is a pleasure working with Tunji Bamishigbin. I have been a follower of his jobs over the years, so I was extremely happy when he invited me. Tunji has made most of the people we regard as stars today. They have all worked in his production at one time or the other. One thing I like is the strength of his stories. His stories are always exciting; they make you want to watch more. When Palace was on air, you would not want to miss an episode, and I find the same thing in The Valley Between. And as a person, uncle Tunji is very unassuming; he is a quiet and considerate person. He is easy to work with.
We Have Competent Hands —Tunji Bamishigbin (Producer/Director)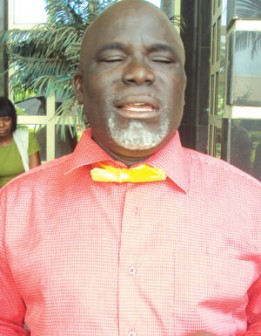 You have been on location for some days now working on another season of The Valley Between. How has it been?
The Valley Between is a new soap opera from my stable and it is being transmitted exclusively on AIT network. It is just my usual effort in ensuring a solid programme to entertain Nigerian viewers. The atmosphere has become more challenging now that there are many entertainment programmes. Series of films on both terrestrial and cable stations have really occupied people, but I know very well that there has not been any solid soap opera so to say. Nigeria has crossed into mainly TV dramas, which are mistaken for soap operas. A lot of practitioners don't even know the difference between the two.
What I want to say about what we are recording at the moment is that there are tremendous improvements. Apart from the story which I know will attract people, the quality of recording is very high. We are recording with two cameras of the same quality and each has about seven lenses to achieve more quality. And we have competent hands handling them; I mean Bode Babalola and Tunde Adekoya. There are two things that will make your programme solid and acceptable by people; the content and of course the technology to embellish what you have in terms of quality picture and audio. This is the step we have taken to actually move forward and ahead of others. I also seized the opportunity to return my character as Loco which I so much cherished when we were doing Palace.