The State Security Service, SSS, in Kano northwest Nigeria, Wednesday paraded a suspect, Ayuba Usman, who was arrested in with 35 drums of highly combustible chemical and powdery substances used for manufacturing Improvised Explosive Devices, IEDs.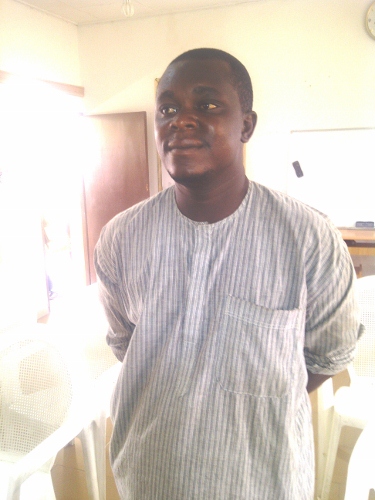 Mr. Bassey Eteng said Ayuba's arrest was made following a tip-off by a suspected Boko Haram member in custody of the SSS.
The security agent told newsmen that the arrest was made in one of Kano's major markets where the substance was stored.
He stated that, "in the cause of interrogating a suspect on the source of the sect's explosives used in terrorising the state, he named Ayuba Usman as the source of the chemicals and other materials used for making explosives by the sect."
He said the arrest and confiscation of the dangerous chemical was part of the efforts of security agencies in the state to curtail the activities of Boko Haram sect.
"Yesterday, we arrested a suspect found to have links with the extremists element based on statement from a suspect of the Islamic extremist group.
"Ayuba Usman (suspect) has been providing combustive chemicals used for making improvised explosive device (IED) which the sect has been using in terrorising residents of Kano," he stated.
Eteng further stated that, "this time around, with the arrest of one other suspect earlier, the operatives were able to squeeze out vital information from him leading to the arrest of Ayuba Usman named as the major source of bomb making materials for the sect in Kano.
"It was based on this information that our men moved into the market and got him arrested with 35 drums of chemical and other materials for IED production."
While explaining that the chemical could also be used for genuine purposes, he said, "but in this case, they were supplied out for the purpose of bomb making, as the chemicals which are highly inflammable can be used when mixed with fertilizer to produce explosive."
By Maduabuchi Nmeribeh/Kano

Load more